Cooperation
Global Impact: China's state secrets revisions move to address 'worst-case and most extreme scenarios'
Education, technology and military facilities, among other areas, were all covered as the draft expanded the reach and depth of the law.
But what constitutes a "state secret" is never clearly defined – making one wonder if anything could be counted when necessary – as Beijing sees itself locked in an intelligence war with Washington.
One clause stipulates that all state employees with access to state secrets are banned from leaving China without prior approval, with the rule applying for some time even after changing jobs or retiring.
Money must be set aside to guard government information from the county level and above, another burdensome administrative cost for local governments that are already
facing insolvency
after investing all they had into fighting the coronavirus.
The drafted law provides the National Administration of State Secret Protection – a once low-profile office under the State Council, China's cabinet – with authority to check and question all when it comes to guarding whatever is deemed secret enough to warrant it.
Information security, meanwhile, has also been made a national priority, and funds are being allocated to develop cutting-edge technologies specifically for the purpose of data safety.
Echoing this move, a dozen leading universities have set up national security studies as a new discipline to train young scholars, following the Education Ministry's call in 2021 to cultivate talent in that arena.
As Beijing faces what it calls "unprecedented uncertainties", it seems determined to augment its toolbox on state security.
The revised law on state secrets
is likely to sail unopposed through the country's legislative process, as have other laws that have had new coats of national security-tinted paint.
A law governing charities
was also chosen for revision in October, with new clauses on having police and state security forces oversee charities in addition to other potential watchdogs, including the taxation and cyberspace administrations.
But the most high-profile amendment in recent months is the one levied on the anti-espionage law, which came into effect in July after its third revision since its introduction in 2014.
As lawmakers ponder which piece of legislation is due for the next makeover, chilling effects are being felt in the business world. Raids were carried out earlier this year against leading US consulting firms Bain & Company, Capvision and the Mintz Group, whose Asia operations were formerly run by CIA veteran Randal Phillips.
A sense of paranoia and uncertainty is
scaring away foreign capital
– which China has relied on over the past four decades as one of its critical engines for economic growth.
Foreign businesses are considering downsizing their China offices or closing them for good, fearing an increasingly unpredictable environment will make it challenging to carry out their affairs.
The expansion of Beijing's legal tool kit can be traced back to 2021, as the
new Data Security Law
stipulated that companies transferring the state's "core data" overseas without approval would have to pay a penalty of up to 10 million yuan (US$1.37 million) and could be forced to shut down.
The law laid the foundation for officials to tighten data management and propose more industry-specific regulations, such as the Finance Ministry and cyberspace watchdog saying in mid-November that
auditing firms should undergo scrutiny
.
China's top spy agency has also emerged from the shadows and announced several espionage cases, including the capture of
two CIA agents
in August.
The State Security Ministry
brushed aside concerns
, saying that the law protected suspects' rights and set out the process for investigating state security cases.
In a seemingly "grim and complex" state, deemed such by Communist Party leaders, the changes seem to be another example of prioritising politics over economy. The consequences, as always, will remain to be seen.
60-Second Catch-up
Deep dives
China's move to amend state secrets law fuels concern among businesses
Draft revision submitted to top legislature at a time of rising geopolitical tensions with US and its allies

There have been calls for clarity as the move deepens fears about the risks of doing business in China
China on Friday began the legislative process of revising its state secrets law for the first time in a decade amid rising geopolitical
tensions with the United States
and its allies.
A draft revision of the Law on Guarding State Secrets was submitted for deliberation to the country's top legislature, the Standing Committee of the National People's Congress (NPC), which is holding a five-day session in Beijing until October 24.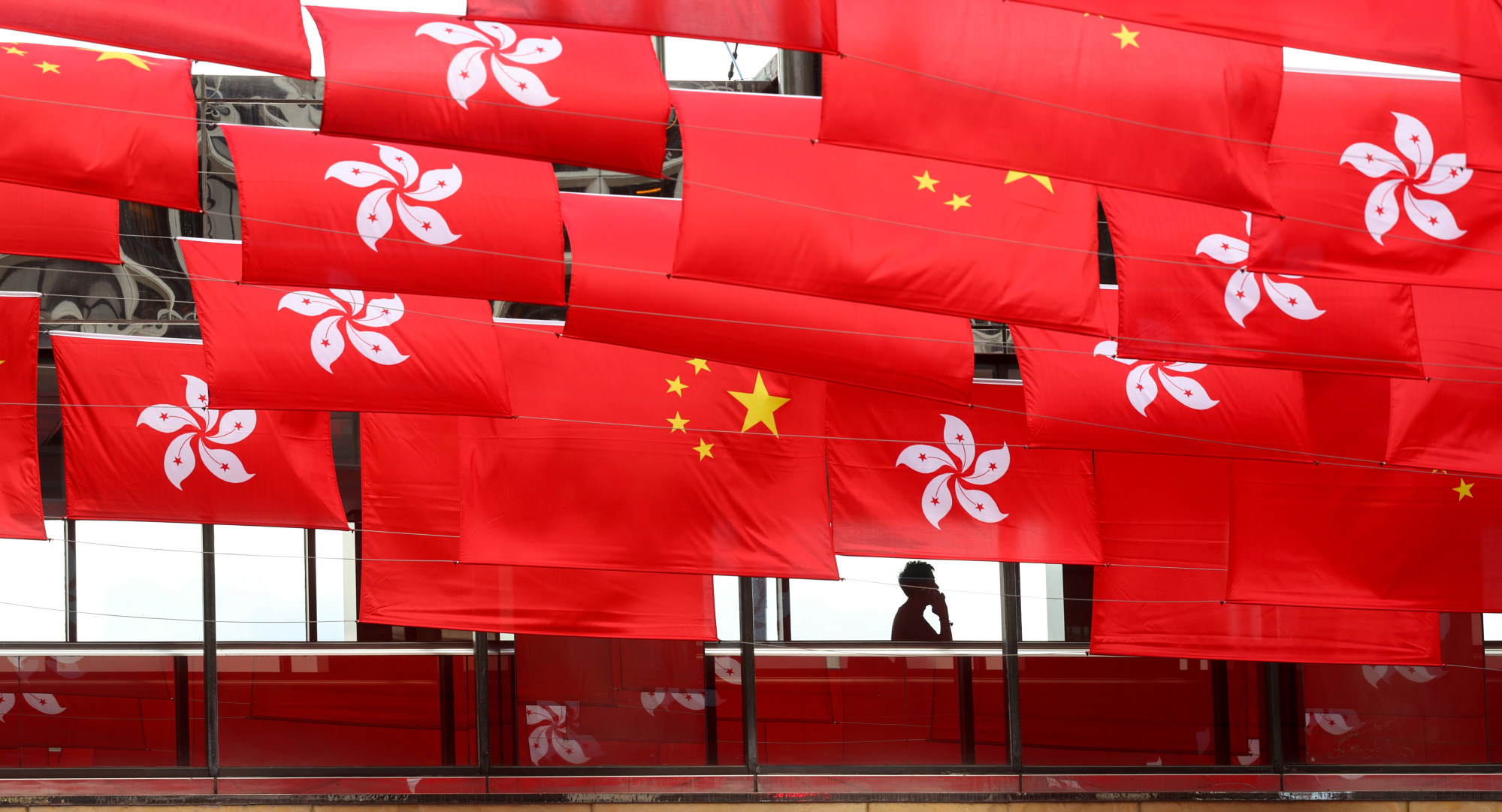 Hong Kong to define state secrets according to city's needs, minister says
Administration to take reference from other countries and mainland China but use definition that reflects local situation, Secretary for Security Chris Tang says

Beijing on Wednesday revealed expansions to country's Law on Guarding State Secrets
National security legislation planned for Hong Kong will define state secrets according to local needs, the security chief has said, two days after Beijing announced it will make the biggest revision to the corresponding law in mainland China in a decade.
Lawmakers are expected to take up the legislation, first proposed two decades ago, either this year or in 2024, according to a timeline that city leader John Lee Ka-chiu confirmed in this week's policy address.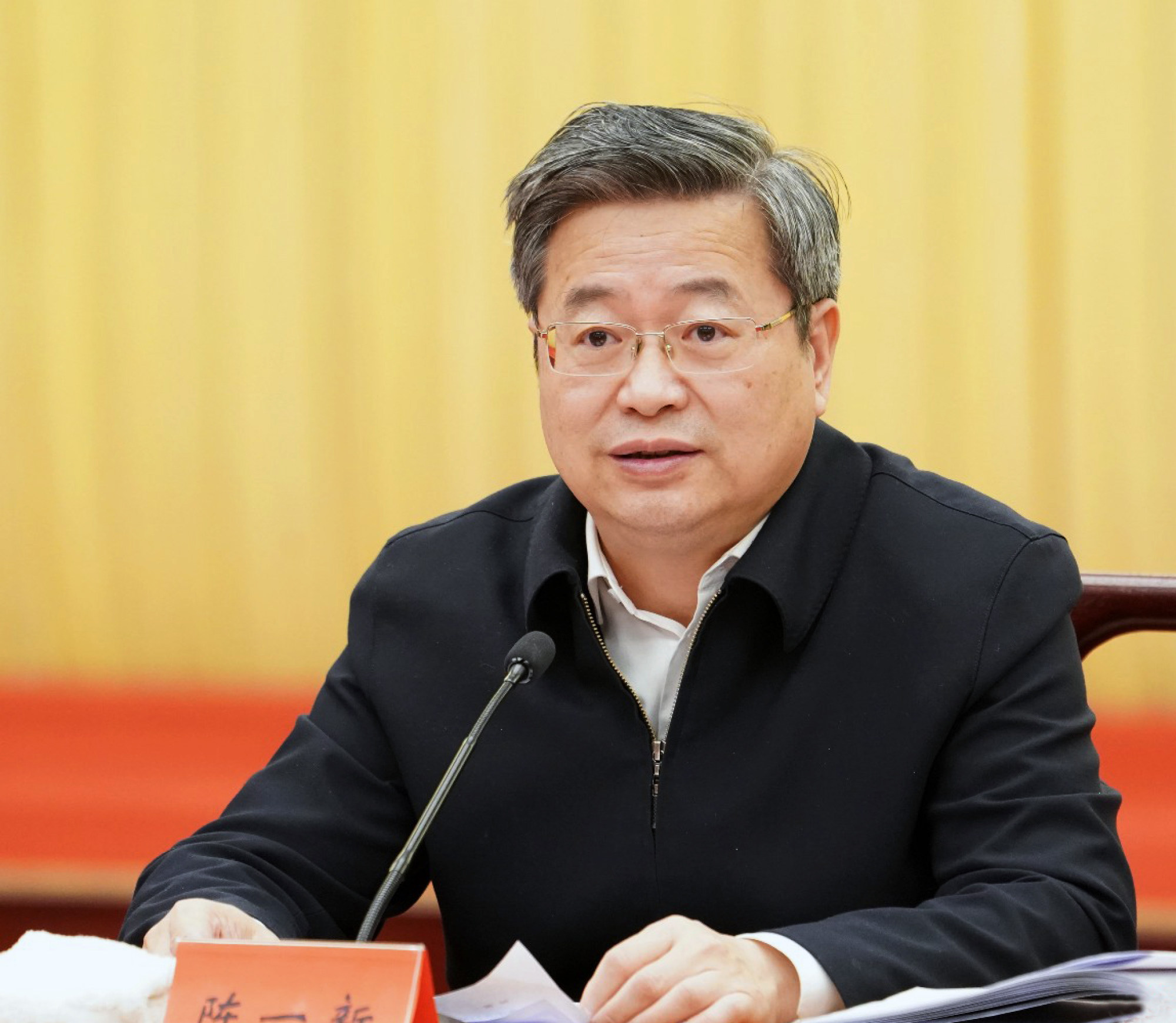 China's anti-espionage chief urges stronger crackdown using legal tools
Minister of State Security Chen Yixin calls on senior officials to study new anti-spy law and intensify enforcement

Beijing increasingly prioritises national security over economic development as it faces pressure from US and allies, observer says
China's anti-espionage chief
Chen Yixin
has called on senior officials to study the country's new
anti-espionage law
and intensify its "legal crackdown" related to state security.
Chen, a confidant of President Xi Jinping appointed as minister of state security in October, made the remarks in a front-page commentary published on Monday in the Study Times, an official newspaper of the
Central Party School
.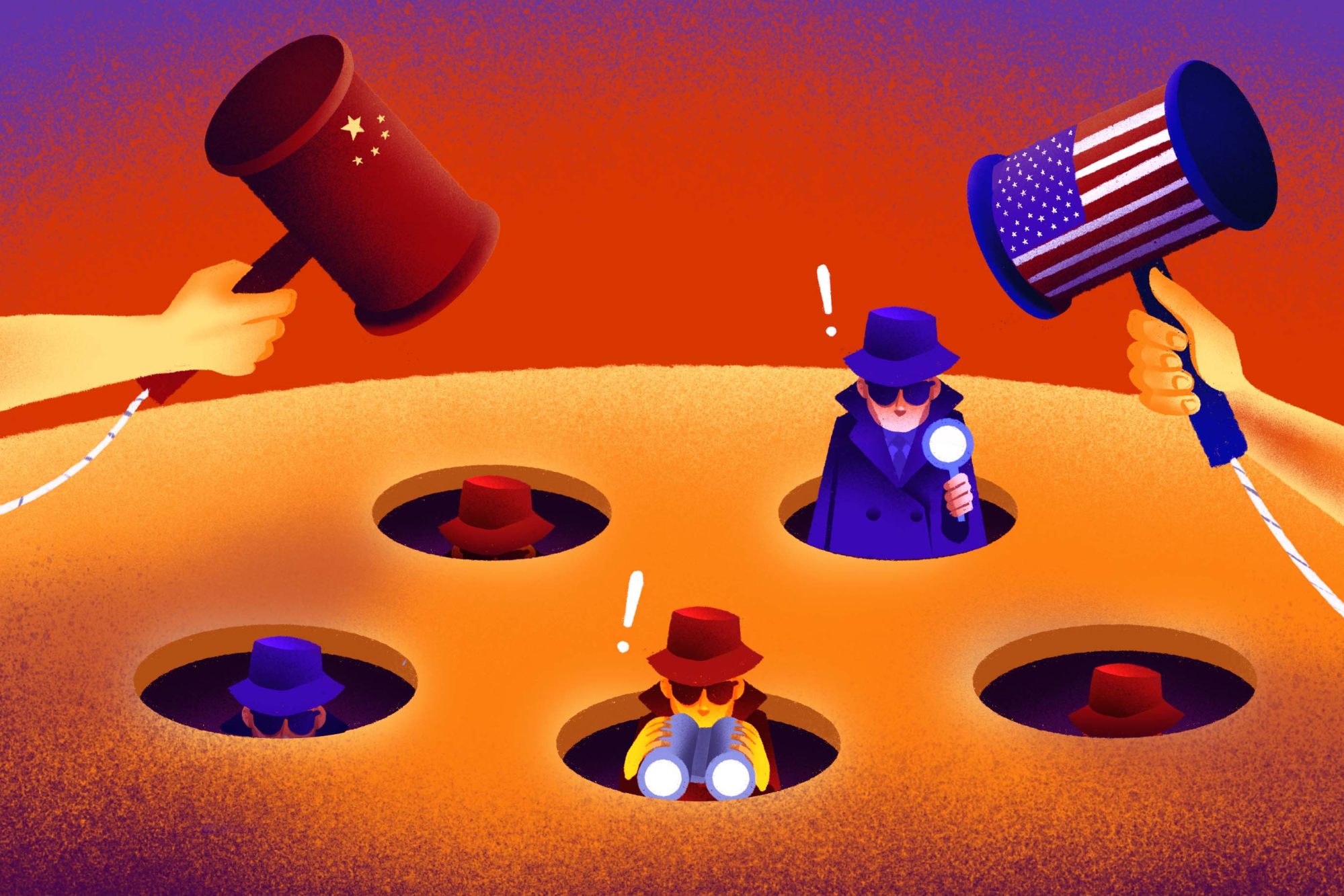 Spy games: why the US-China cold war is heating up in public
Intelligence agencies in Washington and Beijing are intentionally more visible than ever, both for domestic and foreign audiences

'The idea that you can operate clandestine services in the shadows and nobody talks about it, that's over,' one analyst says
In another sign of the dismal state of US-China relations, public espionage disclosures have increased markedly in recent months on both sides of the Pacific as spy agencies that once lurked in the dark openly tout their handiwork.
Behind the strategic leaks and veneer of transparency is a shadow play mirroring the broader geopolitics, as intelligence communities face pressure to look effective at home and tough abroad, with little sign that the spy-versus-spy showdown will end any time soon, security analysts and former spies said.
Global Impact is a weekly curated newsletter featuring a news topic originating in China with a significant macro impact for our newsreaders around the world.