Cooperation
Fierce competition to secure spots at top Hong Kong schools persists despite emigration wave, parents say
Hong Kong parents have said intense competition to secure a spot at a prestigious school has persisted despite the number of pupils scoring their top choice reaching a 16-year high amid a recent emigration wave.
Ten parents arrived at the elite La Salle Primary School before 9am on Monday to check if their child's name had appeared on a board showing a list of admitted students, despite the results being available online.
"I was worried as there weren't many places in this round," homemaker Milky Wong said. "It's definitely not a case of less competition these days, as those from other districts will also apply. Mainland Chinese students will come too."
Wong added she had spent as much as HK$30,000 a month on kindergarten fees and extracurricular activities for her son, including Chinese, English and maths tutoring, as well as swimming and drumming lessons.
The mother described the combination of classes as the "basic" requirement demanded by primary schools, adding that a decline in the student population in the city had not eased competition.
The Education Bureau announced last week that of the 42,277 children who applied for discretionary places in government and aided primary schools for the next academic year, 21,086, or 49.9 per cent, had been accepted, up from 49.6 per cent last year.
The admission rate has continued to increase amid an emigration wave that began in 2021 resulting in a declining student population and fewer births.
Under the city's Primary One admission system, a government or aided school can reserve about 50 per cent of the placements for discretionary applicants. The remaining spots are reserved for central allocation at a later stage.
Wong said she believed that her youngest son had been accepted at La Salle Primary School because her older son had also gained admission at the institution during the central allocation stage last year.
A total of 11,138 places this year went to children with siblings enrolled in the schools or parents working there.
The remaining 9,948 were selected according to a points system that favoured firstborn children, pupils sharing the same religious affiliation as the school and those whose parents who were alumni.
The majority of parents the Post spoke to outside La Salle Primary School on Monday morning said they had family ties with the institution.
A 36-year-old homemaker, who gave her surname as Fung, said she was glad her son had managed to score a spot at the school.
"His name was the last on the list," Fung said. "I almost thought he wouldn't make it."
Fung, whose husband is a school alumni, added that an overall decline in the student population in the city had not made the competition less fierce.
"There should be less competition as a whole, but it still persists among top schools. We don't have any other school offers yet," she said.
Retiree Peter Cheung, an alumni of La Salle College, which directly admits graduates of La Salle Primary School, also came to the premises to check if his grandson had gained admission there.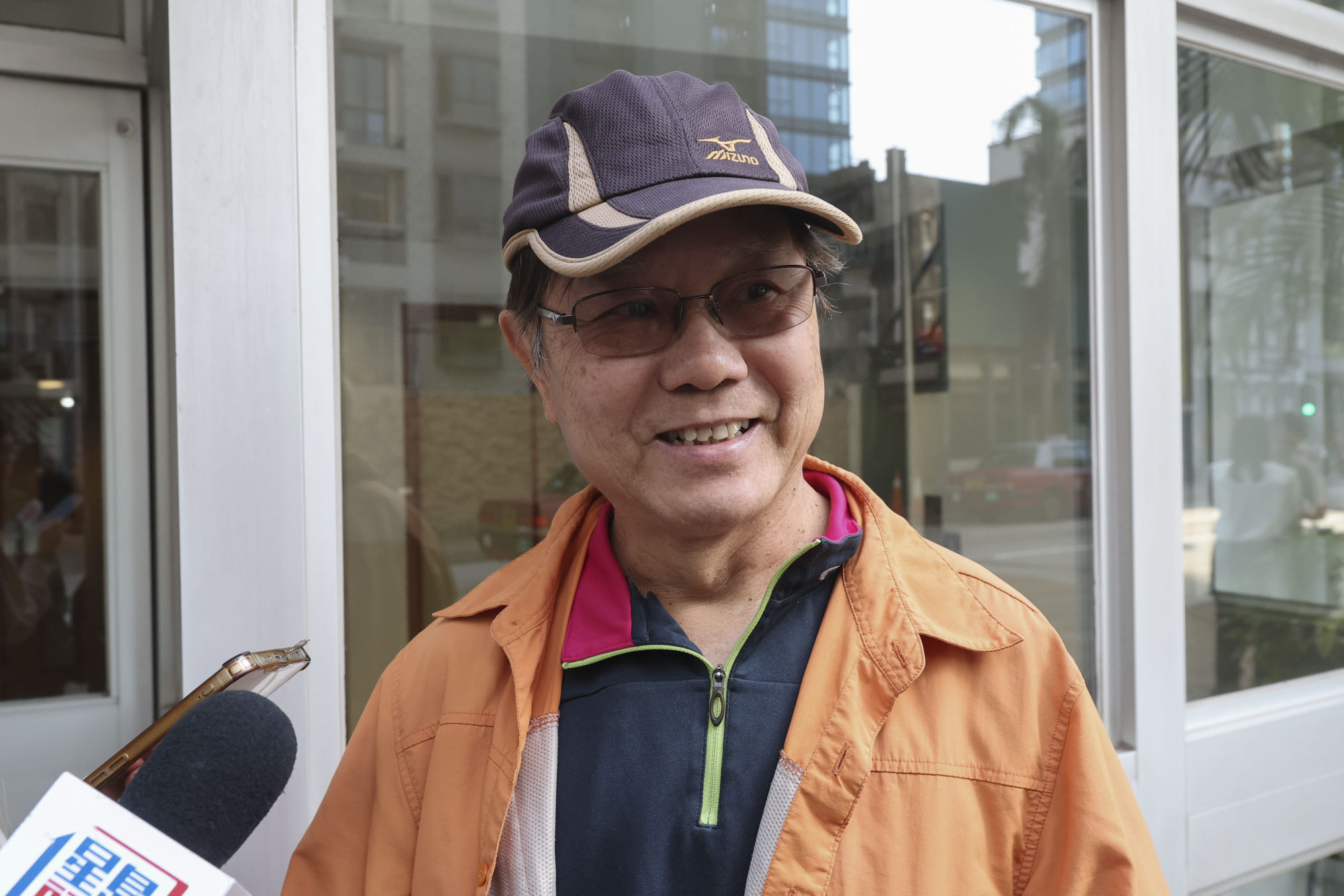 The 66-year-old said he was delighted to discover that his family would soon see a third generation enter the gates of this school.
"I feel very honoured that he can attend such a good school," Cheung said. "I hope he can handle it."
The proud grandfather said his grandson had not participated in any extracurricular classes, adding he had received tutoring at home.
But not everyone who showed up at the school in the early morning was met with good news.
A father who gave his surname as Lung revealed his son had failed to secure a spot, but he said he would continue to fight for a place in the next round.
Lung, who is in his sixties, said he was dismayed to find out that a matching religious affiliation, being a firstborn child and an address in the same district as the school had failed to help his son land a spot there.
"I would consider direct subsidy scheme schools as well as private ones, but I like this school for its quality education and high-achieving alumni," Lung said.
The next round of primary school admissions will be the central allocation stage, where the government will allot places using an algorithm after taking into account the preferences of parents.
Each school will have 10 per cent of the spots in the central allocation round, which will be distributed to students across the city who have indicated an interest in the institution, with the remaining 90 per cent reserved for those in the same district.
The results of the next stage will be announced in June 2024.