Green Asia
Hyundai, Kia see strong demand for EVs, despite rivals' concerns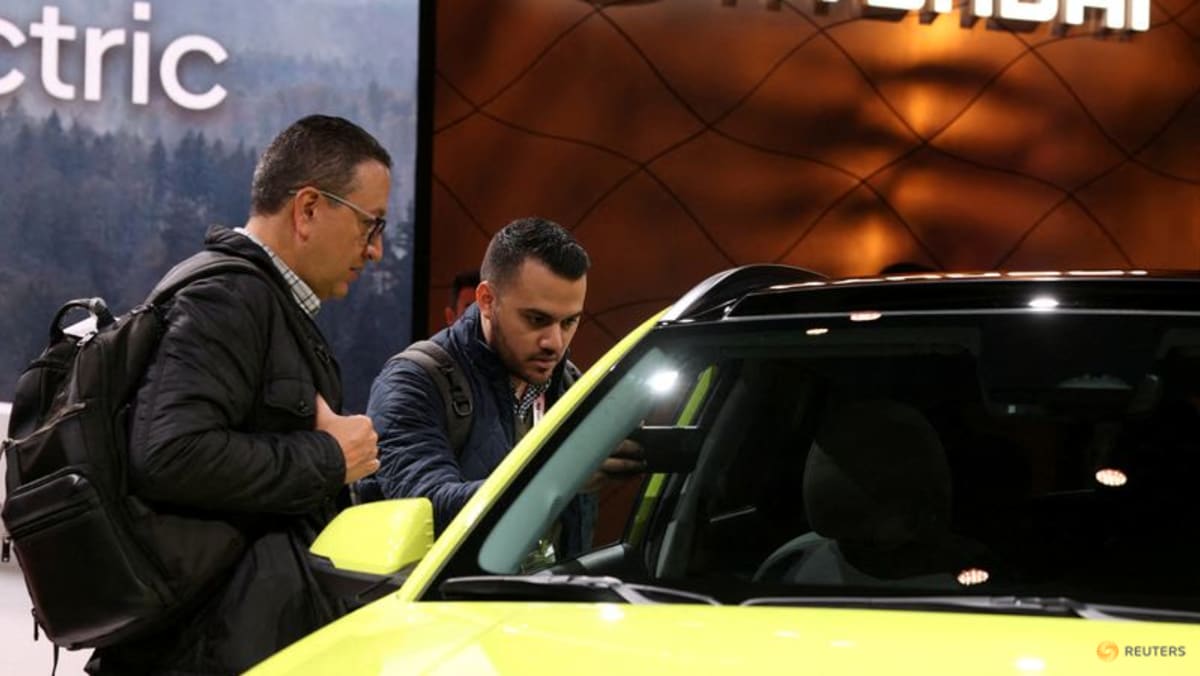 LOS ANGELES : Hyundai Motor and Kia see strong U.S. demand for electric vehicles (EVs), senior executives at the South Korean automakers told Reuters ahead of the Los Angeles Auto Show.
The comments run against industry fears that inflation and higher interest rates will undermine the boom in EV sales. Other major EV makers from Tesla to Ford Motor have pushed back EV-related factory buildouts in the face of economy-related concern.
"I am still very bullish on the battery electrics," Jose Munoz, Hyundai's global chief operating officer, said in Los Angeles ahead of the auto show that opened on Friday, adding the company's EV sales were doubling year-over-year.
"Our investments in the battery electric plant in Savannah (Georgia) move on. So we're pushing as much as we possibly can to get it ready by October next year," he said. "(Investments) are not on track. They are accelerated. We are pulling ahead."
Munoz added that, "based on what I see, I need more. If I had more capacity today, I could sell more cars."
Kia, which is 34 per cent owned by Hyundai, has a similar view as its sister company.
"We're still growing organically despite the weather outside," said Steven Center, chief operating officer at Kia America, referring to the economic climate. "We're not seeing a slowdown."
He added that Kia was expanding into additional segments that would power EV growth. "All things being equal, as they say in economics, we'll continue to grow in volume, and the EV side will do most of the growing."
Inflation and high interest rates have raised the costs of buying a car. Electric-vehicle makers meanwhile are dealing with supply-chain bottlenecks and pricing pressure from Tesla, which led EV price cuts this year.
The average price paid for a new EV in the United States fell to just over $50,000 in September from more than $60,000 in January, according to Cox Automotive.
The cuts helped drive EV sales in the third quarter up 50 per cent from a year earlier to a record of more than 300,000 vehicles.
Still, Tesla CEO Elon Musk last month flagged his concerns about expanding factory capacity until interest rates ease, echoing similar signs of caution from General Motors and Ford.
Startups Lucid and Fisker cut their 2023 production targets this month and Swedish EV maker Polestar trimmed its delivery forecast and halved its margin guidance for the year.
About one in four Americans in the market for a new car intend to buy an EV, according to consumer insights firm the Langston Co. That is not enough, said Spencer Imel, a partner at Langston.
"As early adopters have converted there is a lack of newly interested consumers to keep demand for the EV category high," he said.
To be sure, many in the industry are still trying to understand EV trends. Japanese automaker Subaru's chief executive, Atsushi Osaki, told Reuters he was not sure about demand in the short term but was committed to the EV market.
"There might be a bit of stagnation due to inflation at the moment, but as we look at it over a long span to 2030, we believe that we'll have the ability to have battery EVs make up for about half of our sales," he said. "However, as it's the market that decides in the end, we'll adapt flexibly to that."