Cooperation
Fan dies at Taylor Swift show in sweltering Rio de Janeiro
A young Brazilian fan of US singer Taylor Swift died in Rio de Janeiro on Friday night after falling ill inside the sweltering stadium where the superstar's concert was held, amid a record-breaking heatwave across large swathes of
Brazil
.
Ana Clara Benevides, 23, became unwell at the Nilton Santos stadium, event organiser T4F wrote on Instagram. It said she was promptly attended to by medical staff, and then taken to an on-site medical station, before being transferred to the Salgado Filho Hospital, where she died.
Some 60,000 fans had gathered for Swift's sell-out concert at the stadium, which is located far from Rio's breezy picture-postcard beaches in a neighbourhood in the north of the city.
The show took place on the same day that Rio recorded its highest ever reading of the so-called heat index, which combines temperature and humidity, at 59.3 degrees Celsius (138.7 degrees Fahrenheit).
Swift, who is in Brazil for six shows as part of The Eras Tour, expressed her sorrow and offered condolences to Benevides' family and friends.
"I'm not going to able to speak about this from the stage because I feel overwhelmed by grief when I even try to talk about it," she wrote on Instagram. "This is the last thing I ever thought would happen when we decided to bring this tour to Brazil."
Swift said Benevides died "before my show" but Benevides' friends told local media that she became ill after the concert began.
Justice Minister Flavio Dino called for an investigation on Saturday after unconfirmed reports of a lack of drinking water for the audience in the stadium.
"The Consumer Protection Code requires that services be safe and suitable for HEALTH. It is unacceptable for people to suffer, faint, and even die due to a lack of access to water," he wrote on X, formerly Twitter.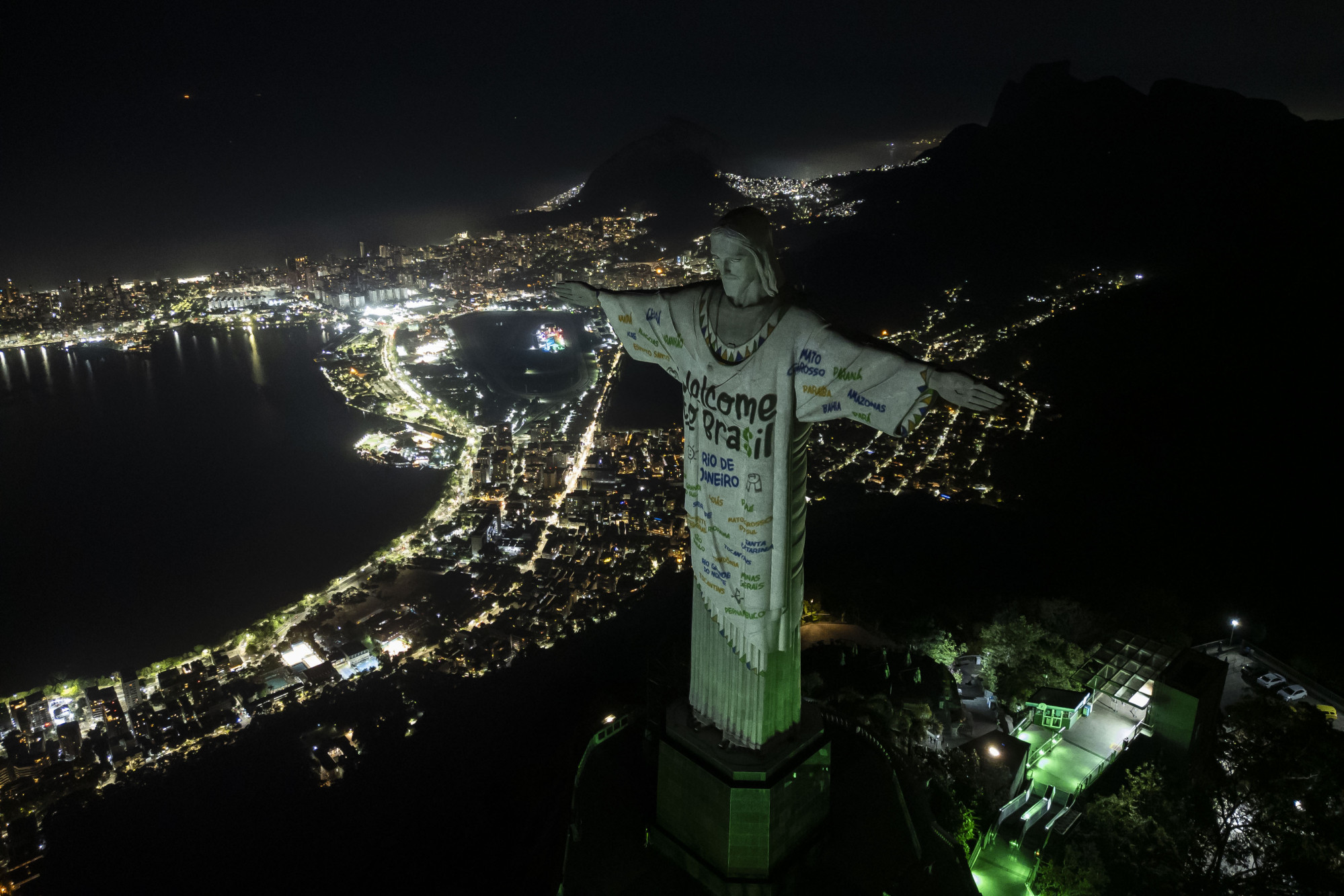 On Thursday, Rio's Christ the Redeemer statue welcomed Swift to town ahead of her first set of concerts. The iconic statue, known for its spread-open arms, donned a white, projected "Welcome to Brazil" T-shirt to greet the singer.
During the concert, several fans fell ill, prompting Swift to interrupt the performance and request that the production team provide water for a group in need, according to videos from the show.
Heat exhaustion, which can include dizziness, headaches, shaking and thirst, is not usually serious, providing the person cools down within 30 minutes.
The more serious version is heatstroke, when the body's core temperature goes above 105 degrees Fahrenheit (40.6 degrees Celsius). It is a medical emergency and can lead to long-term organ damage and death.