News
Indonesia election 2024: Gen Z and millennial voters 'critical' to presidential race outcome
The pressure is not only felt by political parties and aspiring presidents, but also by the Gen-Z voters, particularly those who will head to the voting booths for the first time next year, such as Syaidan Ahmad.
"I'm quite excited because I can vote. This is the first time I can take part in an election," Syaidan, 21, told This Week in Asia. "On the other hand, I'm also scared, scared that I'll give my vote to the 'wrong' choice."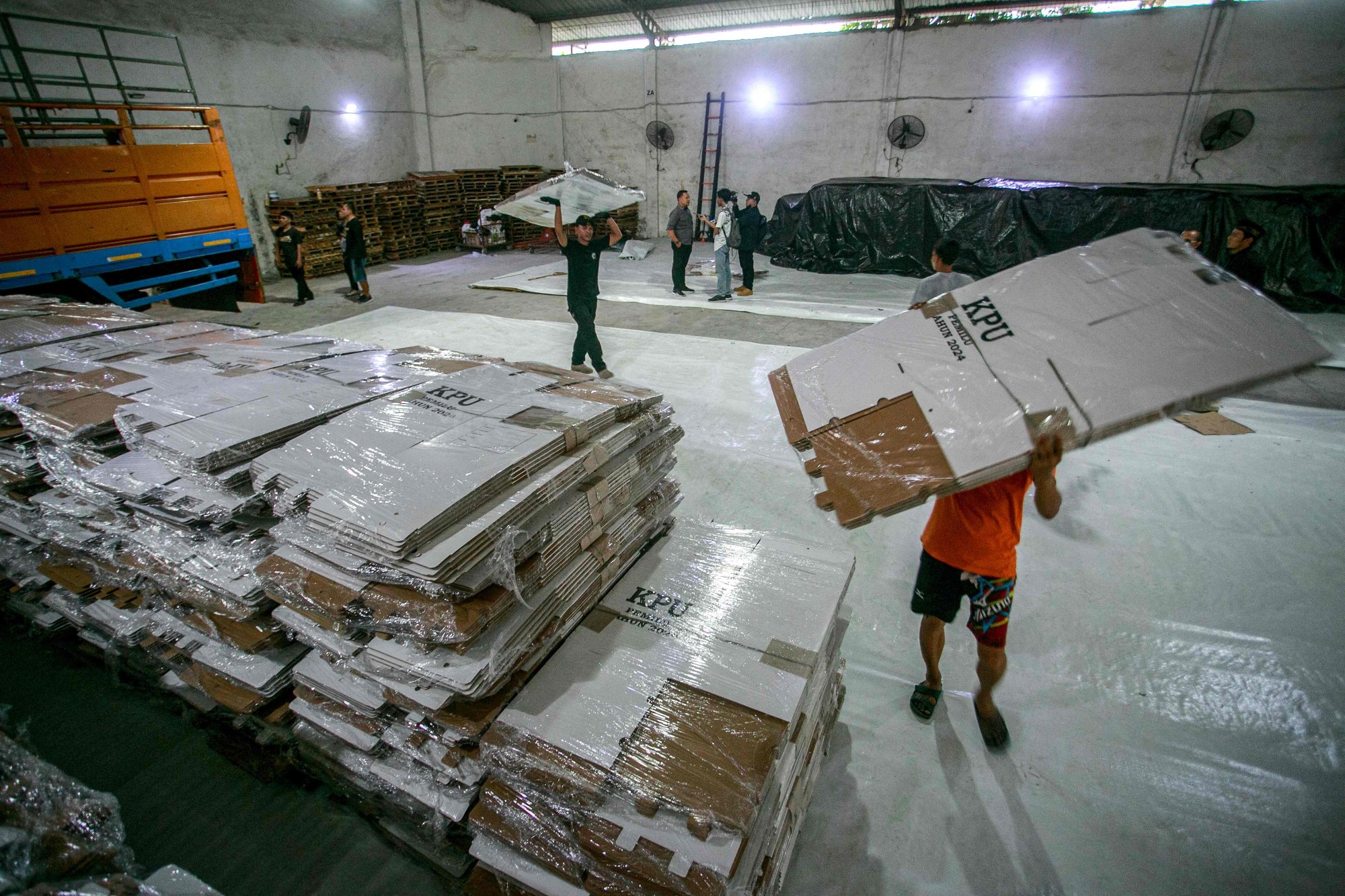 As February inches closer, Syaidan said she had "looked up on the internet" about the presidential and vice-presidential candidates' programmes and track records. She already knew who her parents were supporting, but she said she would not follow their choice. She has yet to pick a candidate.
Syaidan and other voters have three pairs of presidential and vice-presidential hopefuls to choose from: former Jakarta governor Anies Baswedan and Muhaimin Iskandar, deputy speaker of the House of Representatives; Ganjar Pranowo, former Central Java governor, and coordinating minister of political, legal and security affairs Mohammad Mahfud; and defence minister Prabowo Subianto, who tagged Gibran Rakabuming Raka, mayor of the city of Solo, as his running mate.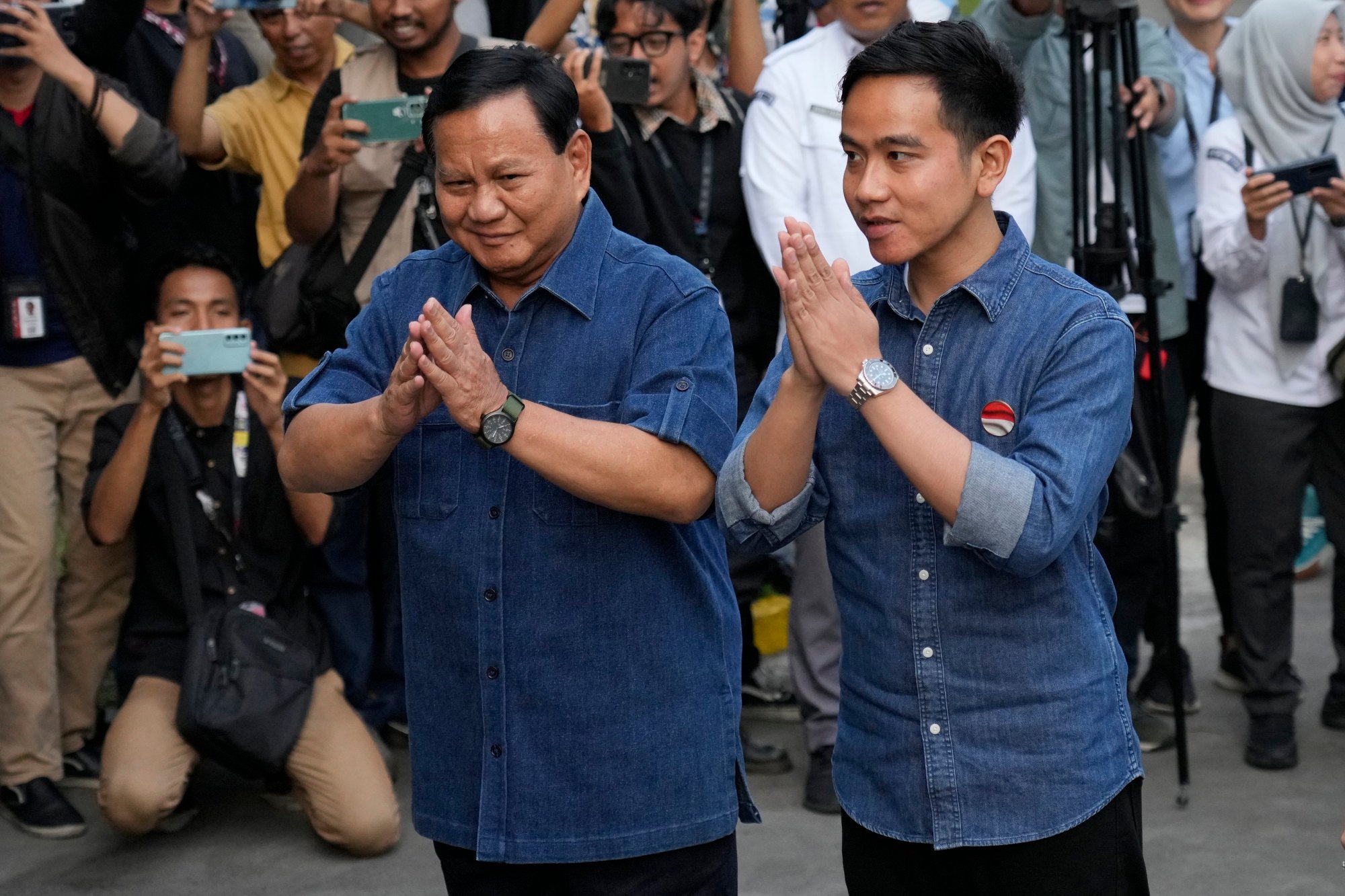 Age not a factor?
Gibran, Widodo's eldest son, is the youngest candidate on the ticket and also the most controversial. The Constitutional Court
ruled last month
that anyone under the age of 40 can run in next year's presidential election if they have been elected as regional leaders, essentially paving the way for Gibran, 36, to pair up with Prabowo.
The decision triggered an outcry as critics accused the court's then-chief justice, Anwar Usman, Gibran's uncle by marriage, of a conflict of interest as he did not recuse himself. On Tuesday, the court's honorary council
issued a verdict
that Anwar had seriously violated the court's code of ethics and revoked his chief justice status. Anwar remains a judge but cannot participate in any case relating to the elections.
Gibran's participation in the presidential election has also been seen by critics as Widodo's effort to build his own political dynasty, as he is barred by the constitution from seeking a third term.
Prabowo's campaign has denied the accusation, saying that Gibran has his own standing as a politician.
"[Gibran] was great at having the courage to take the decision to fulfil the people's wishes to have a young person running as a vice-presidential candidate," said Nusron Wahid, a politician from the Golkar party that forms part of Prabowo's coalition, on November 1.
"It's not easy, at 36 years old, to become a vice-presidential candidate. It's impossible for us to [nominate] Gibran if we don't believe he has achievements."
Young voters beg to differ. A poll by the Indonesian Survey Institute between October 2 and 8 found that Gibran was liked by 79 per cent of millennial and Gen-Z voters, trailing behind Mahfud's 83 per cent but ahead of Muhaimin, who was liked by only 61 per cent of the respondents.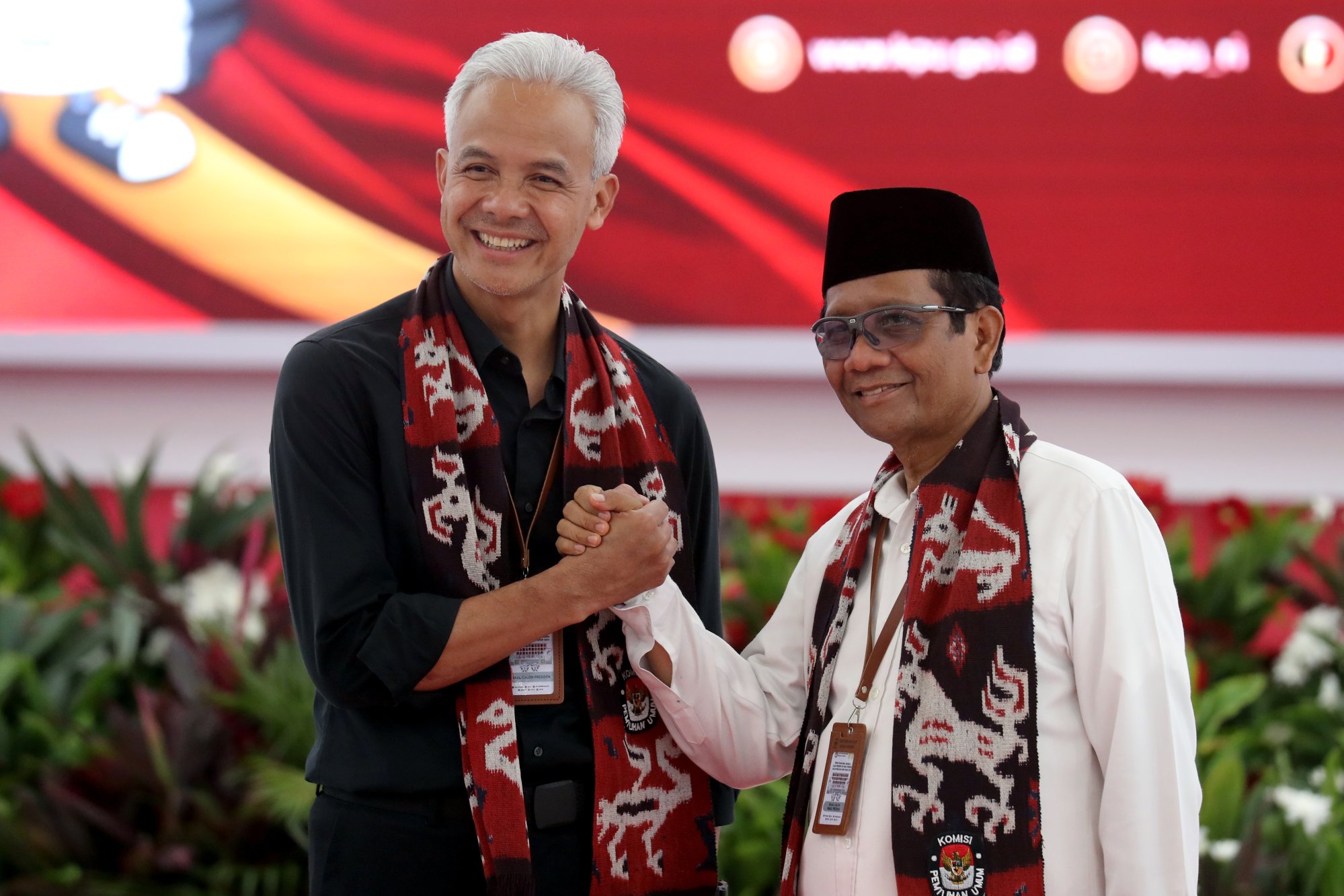 "I won't vote for Prabowo-Gibran. They didn't set an example [of due] process. It is a worry for me, if my younger siblings think that there is no need to work hard because they will be inferior to those with powerful parents," said Ismanitami Lukman, 26.
Age is not a factor for Ismanitami when deciding whom to vote for, either. She is still undecided. "In fact, I would rather see female representation, not just young candidates," the economic research analyst in Jakarta said.
Ismanitami is also "very concerned" about the issue of political dynasties, as "there are some regions in Indonesia which failed [in their development] as they were led by political dynasties, such as Banten and South Sulawesi".
Funny campaigns
As Gen Z comes of age in the era of digital media, politicians now flock to platforms such as TikTok, Instagram and X, formerly known as Twitter, to get their attention. Ismanitami said she often sees videos promoting Prabowo on TikTok, while Ganjar is prominent on Instagram.
Among supporters of the three presidential contestants, Prabowo's backers have been more eager on social media in promoting his image as an adorable animal lover, among others, in stark contrast with his display in two previous elections as a war-hardened nationalist and former special forces commander. This is his third bid for the presidency, after he twice lost to Widodo in 2014 and 2019.
However, funny videos alone will not be enough to attract Gen-Z voters, particularly for those who are politically literate, like Rio Chan, a stand-up comic behind a popular TikTok account called Trio Netizen which talks about the coming elections "in a layman language", as he puts it. The account is followed by more than 40,000 users.
"It's impossible for us to choose leaders just from funny things, we need ideas. What is important is that the programme is clear, the vision and mission are clear," the 27-year-old said.
Trio Netizen comprises Rio, Eky Priyagung and Sandi Sukron, who knew each other from a comic community in the city of Bandung in West Java. The group's TikTok videos only recently pivoted to elections, "as we want to talk about this in a fun way, so that politics doesn't become a scary thing any more", Rio said.
In a video that has garnered over 11 million plays, the comics made fun of the three presidential candidates, for example by suggesting that Ganjar will only serve the interests of his "mother", a reference to Megawati Sukarnoputri, chairwoman of ruling party PDI-P which nominated Ganjar.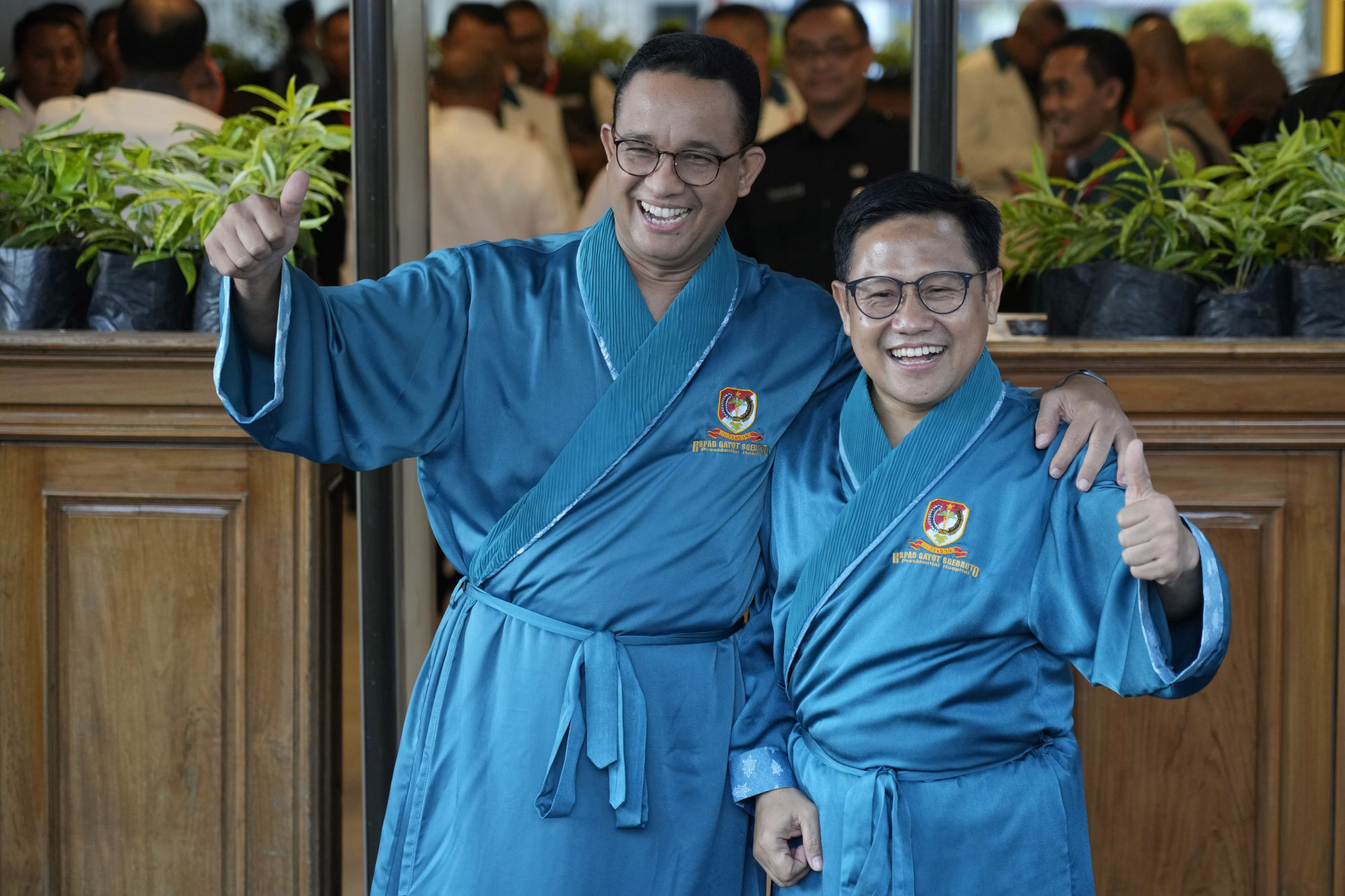 For Anies, they pointed to the controversy surrounding the 2017 Jakarta gubernatorial election, where he defeated his rival Basuki Tjahaja Purnama, a Chinese-Indonesian politician, after he was charged with blasphemy. They also poked fun at Prabowo's insistence on becoming president.
"With Trio Netizen, we want young voters to be politically literate too, don't let them just be seen as numbers," Rio said. "Even though Gen Z is more concerned about mental health than politics, they can already make their political choice now."
Like Syaidan and Ismanitami, Rio is also still undecided.
Amby Priyonggo, assistant professor of digital journalism at Nusantara Multimedia University in Jakarta, said many young Indonesians still tended to be apathetic when it came to politics.
"Presidential and legislative candidates should include important issues in their manifesto if they want to attract young voters such as environmental, mental health and creative economy issues," he said.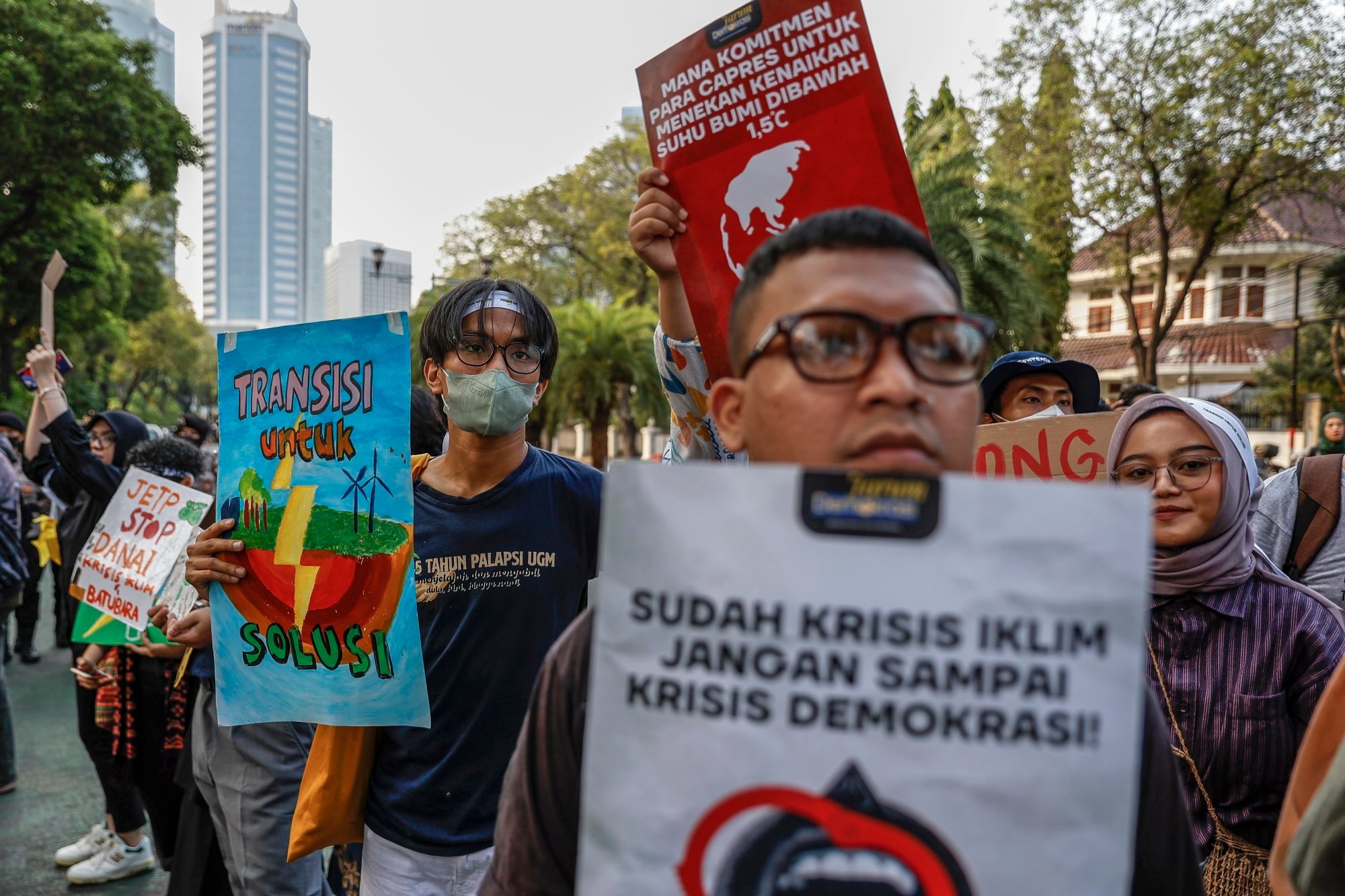 According to Aisah, among the issues faced by young Indonesians are high rates of dropping out from secondary school, inadequate health insurance, a lack of government incentives for creative and tech businesses, and a lack of legal protections from sexual harassment and violence.
"Young people are becoming increasingly politically literate and aware of the candidates that can represent them. At this time it is not yet clear what programmes each candidate has to specifically solve the problems of young people," she said.
While programmes are important, Gen-Z voters such as Syaidan are also mindful of more social justice issues and rights.
"If there are indications of words or actions that lead to attacks on minority groups, I will not vote [for that candidate]," Syaidan said.