Cooperation
The big picture: Hong Kong welcomes Renaissance masterpieces in show that Italy's Uffizi Galleries hopes will strengthen bilateral ties
Hongkongers took the chance on Friday to view Italian Renaissance paintings, most never displayed before in Asia, as part of a high-profile show that the Uffizi Galleries said could strengthen bilateral ties.
Eike Schmidt, director of the Uffizi Galleries, told the Post the diplomatic objective of the exhibition was to "build bridges" and deepen ties between Italy and Hong Kong.
"[It is also to enable] a cultural understanding of one another that is not limited to high-level politicians, but to the population, to the citizens," he said on Thursday.
The exhibition comes at a critical time for relations between China and Italy, amid speculation the European nation may withdraw from Beijing's Belt and Road Initiative. Rome has until the end of the year to decide whether to withdraw from the trade plan or extend for another five years.
Titled "The Hong Kong Jockey Club Series: Titian and the Venetian Renaissance from the Uffizi", the exhibition is showing 50 works by masters including Titian, Giorgione and Tintoretto from the influential Venetian School movement spanning the 14th to 18th century. The Hong Kong Museum of Art in Tsim Sha Tsui will host the exhibition.
"Many of these works are being shown in Asia for the first time … they were chosen particularly for this tour," said Hong Kong Museum of Art director Maria Mok Kar-wing, adding it was the second time the venue had collaborated with the Uffizi Galleries, following a 2020 showing of Sandro Botticelli works.
Highlights of this year's exhibition include "Flora", a painting Titian was believed to have completed in 1520.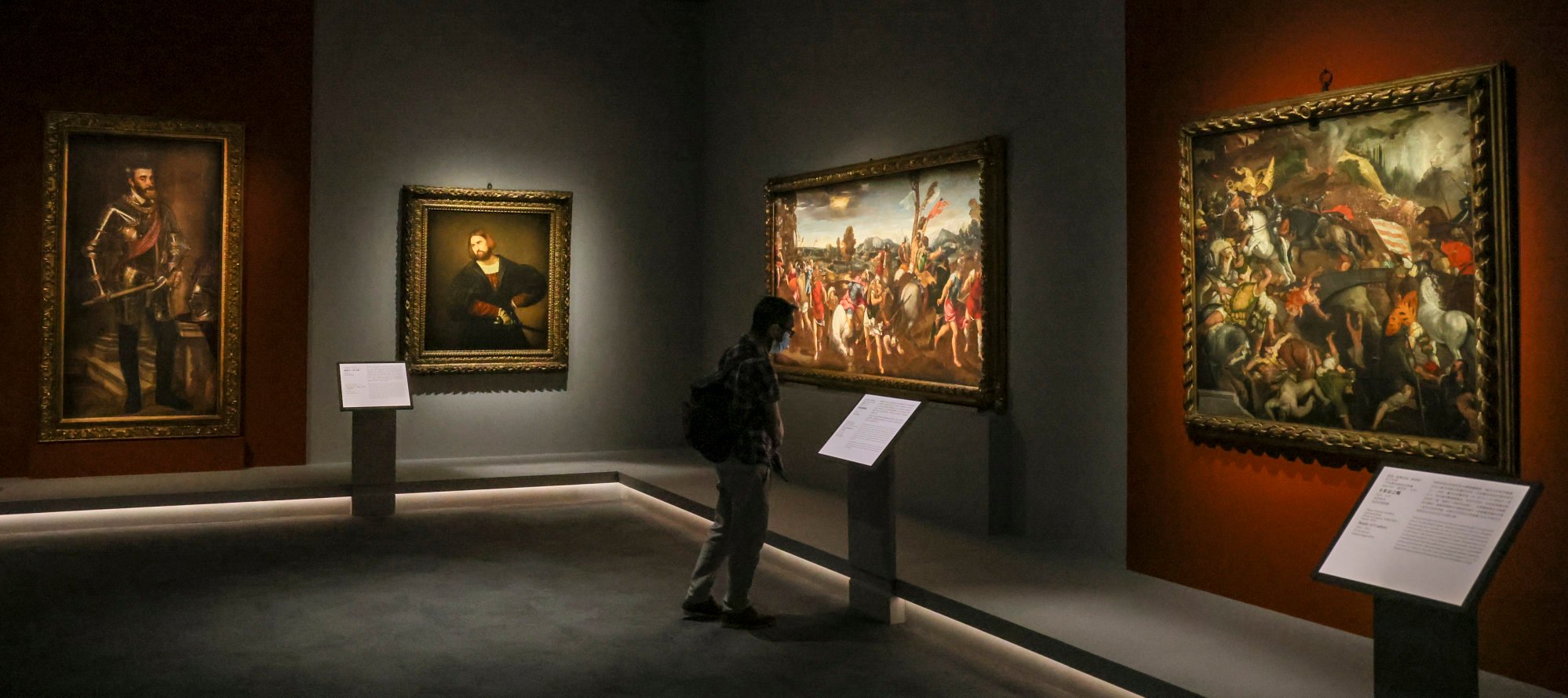 The piece features a woman dressed in white with the master's signature "Titian red" hair. Anna Bisceglia, curator of 16th century paintings at Uffizi Galleries said it was "highly probable she was a bride".
"This is a perfect representation of a woman in love," she said.
"Part of her body is naked, but this is not [meant to be] a provoking scene. She is offering her heart."
Hong Kong Museum of Art curator Prudence Ma said the painting also showcased Titian's skill in portraying light, making it look like the woman was "glowing on her own".
The museum also arranged for two Hong Kong artists to participate in the exhibition, which Mok said was "not to be missed".
"Every time when international shows come to Hong Kong, we promise that it is going to be different from all other stops."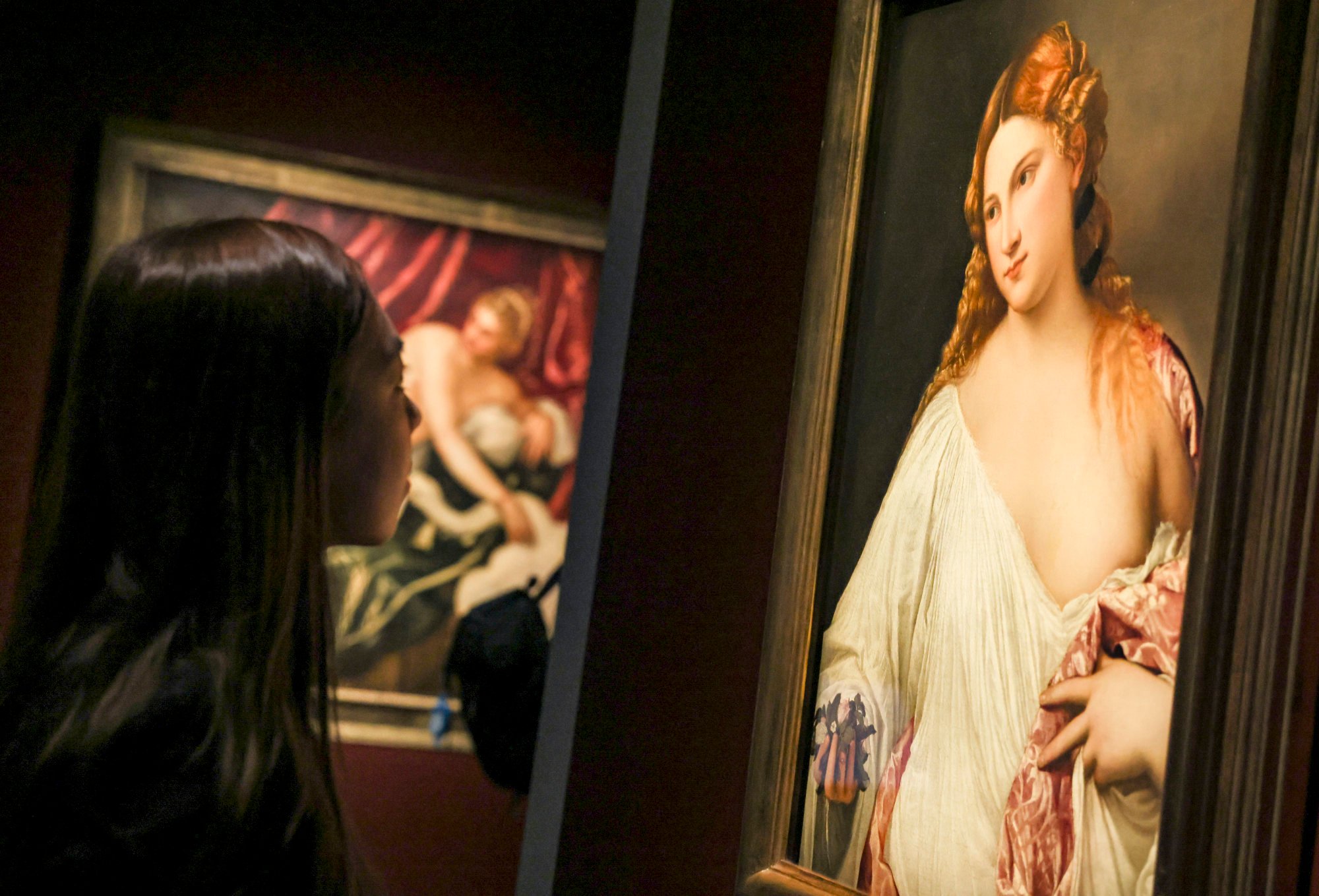 Local visual artist Leung Chi-wo has created a display of Murano glass lamps which brighten and dim according to background sounds of the sea recorded by the artist on the docks of Venice.
Chan Kwan-lok, the other local artist featured, has produced a series of ink-on-paper drawings depicting personified natural elements, inspired by Venetian artists' use of natural landscapes and scenes of everyday life.
Director Schmidt previously told a mainland media outlet it was "very important" for the Uffizi Galleries to be present in China. Earlier this year, the National Museum of China in Beijing hosted an exhibition of 50 self-portraits from the Uffizi collection.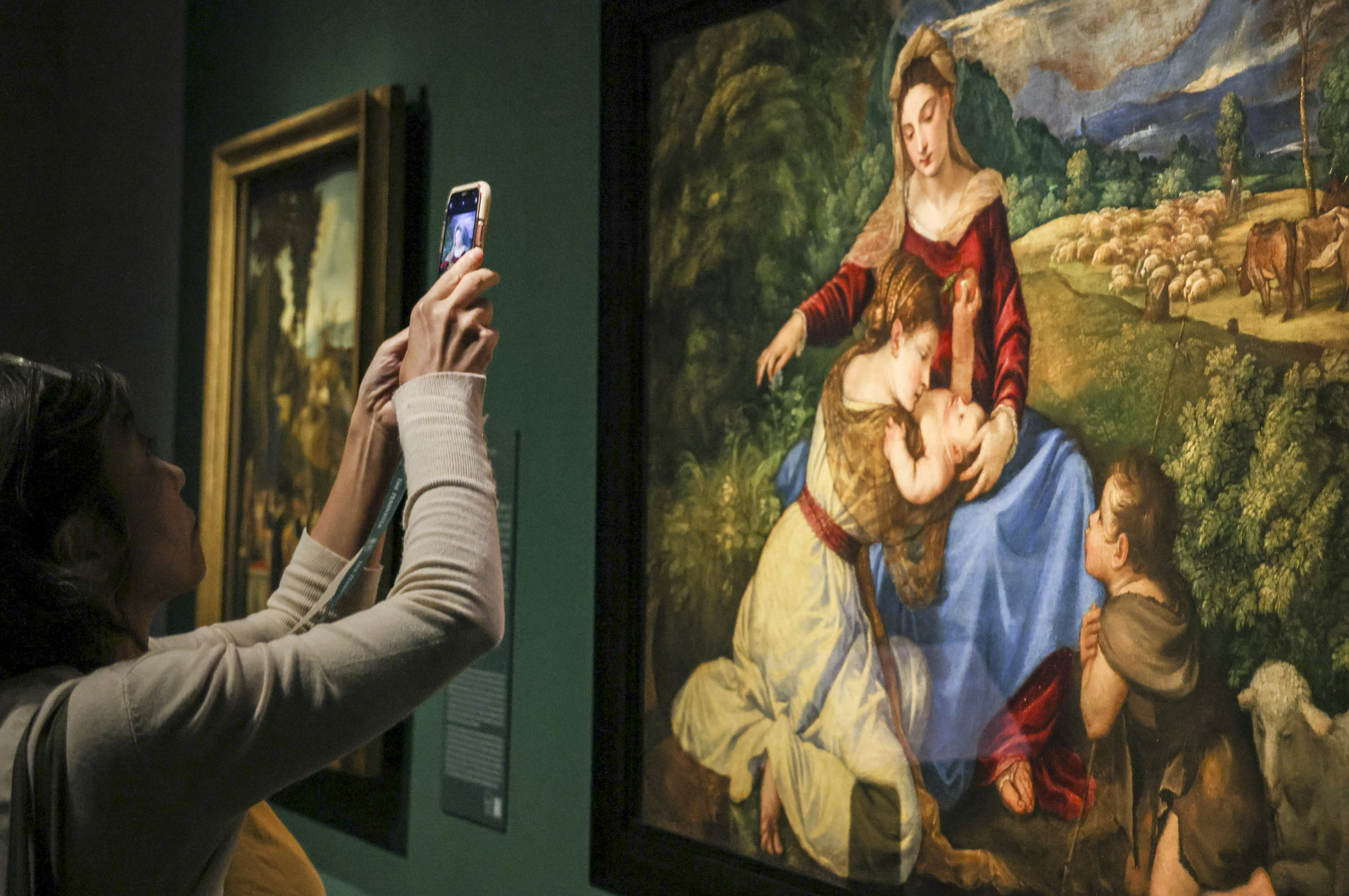 A five-year agreement was also signed in 2021 between the Uffizi Gallery and the Bund One Art Museum in Shanghai, which will see works from the Florentine museum displayed in China.
"In this context, we are able to build cultural bridges, which are based on centuries of connections in the past, and also really [centuries] of works, both Chinese works as well as Italian works, that contributed to world culture in such an important way," he said.
The latest exhibition will run for about four months until February 28 next year, with standard tickets priced at HK$30 (US$4) and concessionary tickets at HK$15.