Cooperation
US sanctions China-based drug network over fentanyl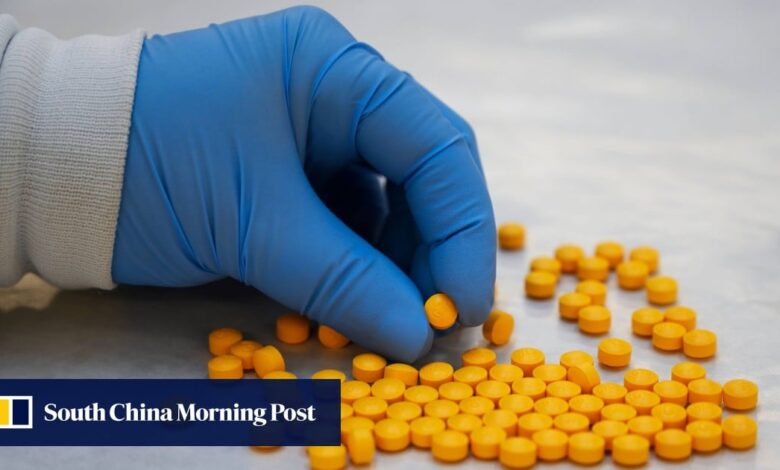 The United States announced sanctions on Tuesday on a China-based network for producing and distributing chemicals used to make drugs including those fuelling a deadly national fentanyl crisis.
US President Joe Biden's administration has made the fight against fentanyl a priority, with the synthetic opioid blamed for tens of thousands of deaths in recent years.
The latest targets include 25 individuals and entities based in China, alongside three other parties in Canada, the US Treasury Department said in a statement.
"Treasury is taking sweeping action with our colleagues in law enforcement to expose and disrupt a network responsible for manufacturing and distributing illicit drugs," said US Deputy Treasury Secretary Wally Adeyemo.
The China-based network is "responsible for the manufacturing and distribution of tonne quantities of fentanyl, methamphetamine, and MDMA precursors", according to the Treasury.
The parties designated are also allegedly involved in trafficking xylazine – a veterinary sedative known as "tranq" – and nitazenes, which are often mixed with fentanyl or other drugs, posing a higher risk of a fatal overdose.
US authorities have noted that fentanyl is often coming from Mexican drug cartels that use precursor chemicals from China.
The Biden administration has imposed sanctions on cartels, although some politicians call for tougher actions.
Among the individuals designated on Tuesday are Wang Shucheng and Du Changgen – members of a Chinese "syndicate" – as well as their affiliates.
Wang was said to have directed others to establish companies used as cover to move pharmaceutical goods globally, while Du maintains the most influence over the organisation, Treasury said.
The network is the "source of supply" for many US-based narcotics traffickers, dark web vendors, virtual currency money launderers and Mexico-based criminal organizations, Treasury added.
"Du Changgen and persons operating under him have been responsible for approximately 900kg of seized fentanyl and methamphetamine precursors shipped to the United States and Mexico," the department said. Companies Du owns have also been designated.
Hanhong Pharmaceutical Technology, found to be linked to several members of the network, was targeted – alongside three representatives who were involved in its sale of fentanyl precursors and protonitazene.
Among others impacted were punch and die manufacturer Jinhu Minsheng Pharmaceutical Machinery Co and its part-owner, as well as other illicit drug distributors.
The United States has also blocked over a dozen virtual currency wallets.
The sanctions effectively cut off actors from using the US financial system, and US citizens are barred from transacting with them.