Cooperation
China to send Vice-President Han Zheng to UN General Assembly – not top diplomat Wang Yi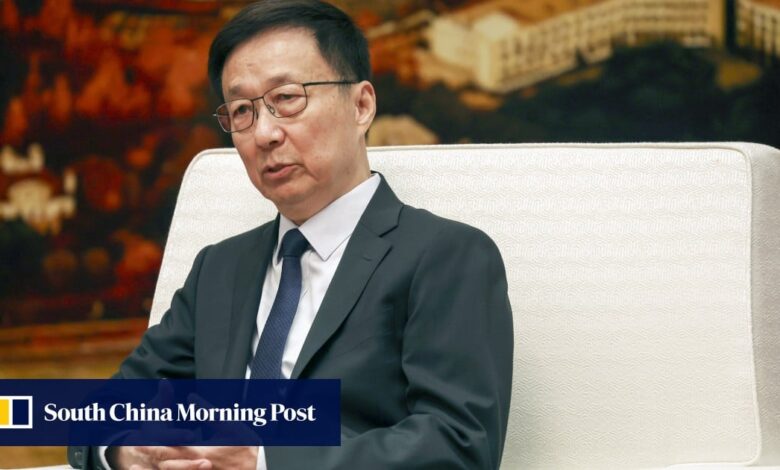 Chinese Vice-President
Han Zheng
will attend the
United Nations
General Assembly in New York, an event that was expected to be attended by top diplomat Wang Yi.
Foreign ministry spokeswoman Mao Ning confirmed on Friday that Han will represent China at the intergovernmental body's annual policymaking sessions, which start on September 19.
Formerly China's top-ranked vice-premier, Han was appointed vice-president in March, months after leaving the ruling Communist Party's top decision-making body,
the Politburo
, in a power reshuffle last October.
Washington previously invited
Wang Yi
, director of the Office of the Central Foreign Affairs Commission and foreign minister, to visit the United States, leading to assumptions that he would also attend the UN meeting.
While Wang might still make a separate trip, the decision to dispatch Han to the UN meeting rather than the top diplomat has sparked some questions.
A largely symbolic and nominal role, Han's duties include representing the country at ceremonies and events overseas and receiving foreign guests in China.
According to China's constitution, the vice-president is supposed to "assist the president in his work" and "exercise such functions and powers of the president as the president may entrust to him".
Han's visit is seen as part of mutual efforts to prepare for Chinese President Xi Jinping's possible attendance at the Asia-Pacific Economic Cooperation (Apec) summit in San Francisco in November, as well as a potential meeting with US President Joe Biden on the sidelines of the summit to stabilise ties.
Raimondo described her visit as a "big step forward" for fraught bilateral relations, with new communication mechanisms set up for Chinese and US officials and business representatives to meet twice a year.