News
Will India end up alienated from Brics over US tilt, attempts to dilute China's influence?
India
's bid to champion the Global South could help it prevent
Brics
from becoming an anti-Western alliance while rivalling
China
's aim to be a "de facto leader" of the bloc, analysts say, but
New Delhi's US tilt
means it could eventually become alienated from the group for "trying to get what it can from both sides".
From January, Argentina, Egypt, Ethiopia, Iran, Saudi Arabia and the UAE will join the current five members – Brazil, Russia, India, China and South Africa – in a move described by China's President
Xi Jinping
as "historic".
Beijing had long been the leading proponent of admitting new members, presenting an enlarged Brics as a way for the Global South to have a stronger voice in world affairs.
Anu Anwar, a non-resident associate at Harvard University's John K. Fairbank Centre for Chinese Studies, aid that India advocated for the inclusion of countries which it has more influence over, such as the UAE and Egypt, due to worries that an expanded Brics might weaken Delhi's influence in the grouping.
"India's goal here is to create a subgroup of countries within the Brics grouping to diminish China's role," said Anwar, who is also a PhD candidate at the Johns Hopkins School of Advanced International Studies in the US.
In light of India's recent tilt towards the West, especially the US, Anwar said Delhi could find itself alienated from Brics if it became much closer with Washington and its allies, particularly if 'the West and the rest's' fortunes diverged further.
"India will need to take a clear position on either side, but currently, India seems to be trying to get what it can from both sides, instead of committing itself completely to either camp," Anwar said.
While most countries in Western blocs such as the
G7
and
Nato
have military alliances, Anwar noted that Brics members had no such common security commitment. "Any coalition without a shared security commitment and military alliance cannot pose a meaningful challenge to the West," he said.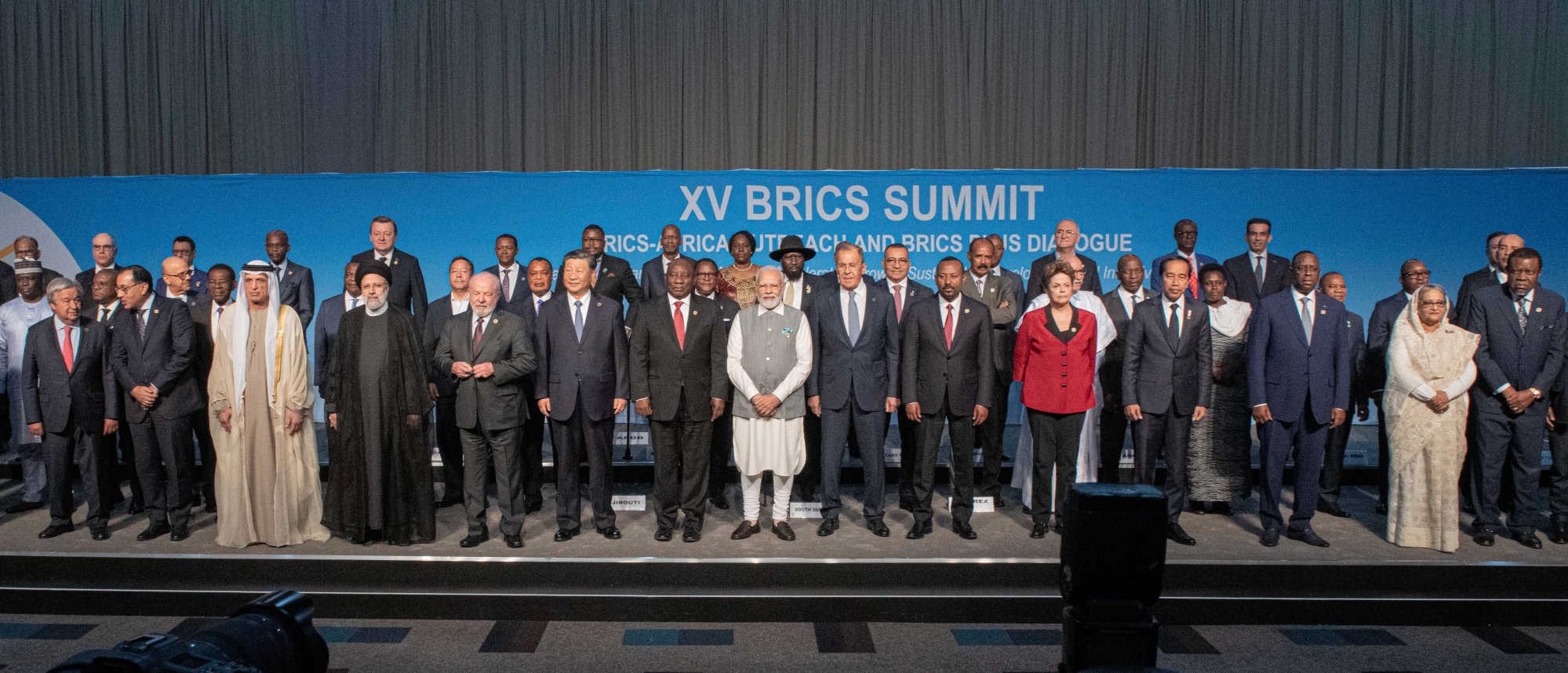 Jagannath Panda, head of the Stockholm Centre for South Asian and Indo-Pacific Affairs at the Institute for Security and Development Policy in Sweden, said since India did not want Brics to be a China-dominated forum, it supported the inclusion of the UAE to "balance out Chinese influence".
"Delhi would aim to have a few reliable partners in the Brics forum that can minimise or pose occasional challenges … on Chinese influence," Jagannath said, adding that the bloc strengthens India's position as a "credible economy" from the Global South.
Staying connected with emerging economies also helps to "minimise substantially or build a credible global forum against China or its rising influence in world affairs", Jagannath said. Though without a secretariat or a defined agenda, he said the grouping would not be able to emerge as a credible force in challenging or countering Western dominance.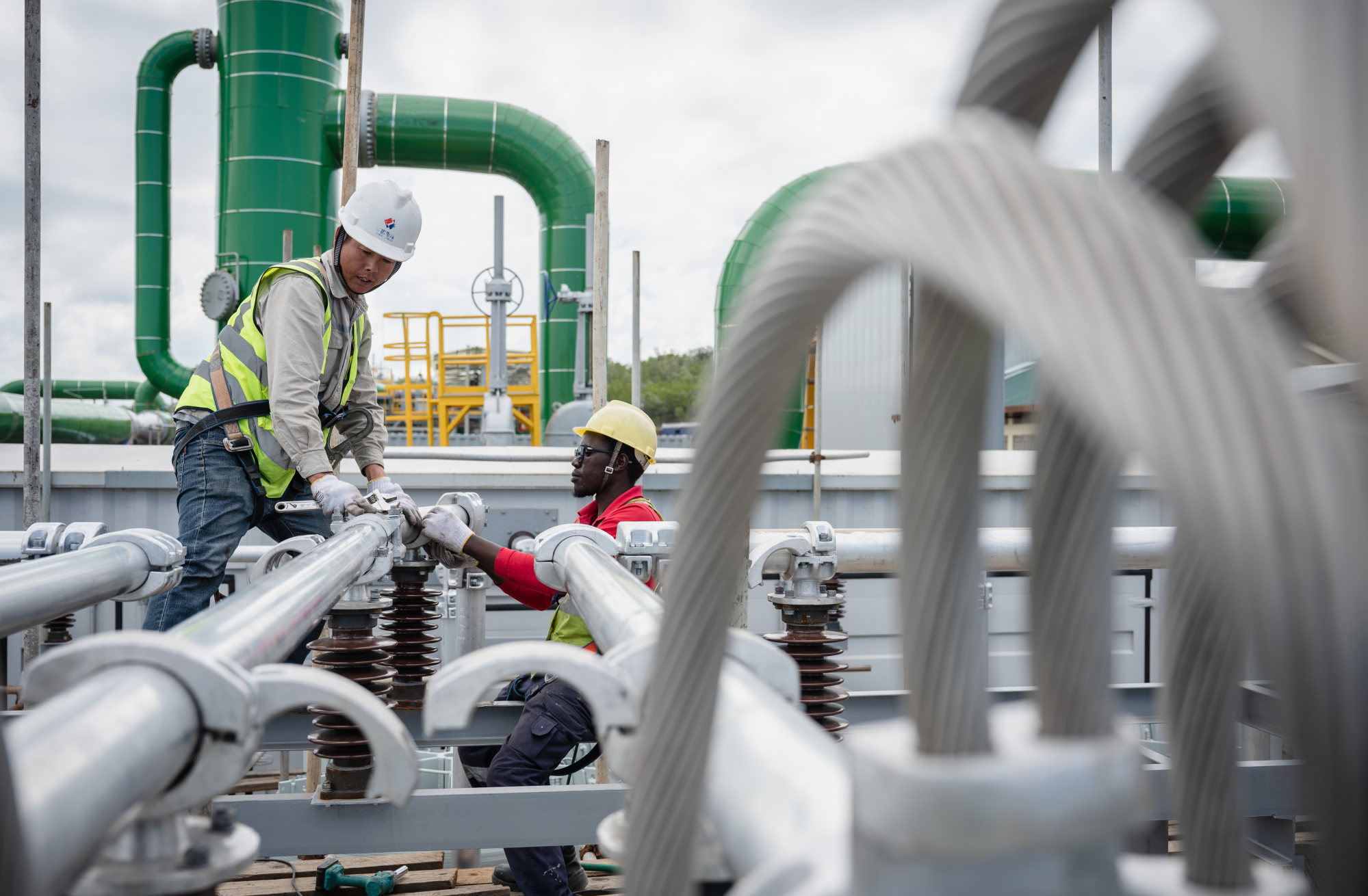 Despite this, analyst Margaret Myers noted that the growing divide between the US and its allies and an increasingly China-led Global South was "concerning", especially as Washington looked to compete more effectively with China in Latin America, Africa, the Pacific and beyond.
"This division will continue to intensify as China pursues de facto leadership of the Global South," said Myers, the director of the Asia and Latin America programme at the Inter-American Dialogue, a Washington-based think tank.
She described the summit as "a litmus test" of the Global South's resolve to "measurably change the status quo" by communicating "deep and growing concerns about the nature of the global economic system and its political implications".
"Those views are only intensifying, especially as China pushes the agenda," Myers said, adding that as the US and its partners engaged in a process of "de-risking", aimed at reducing economic linkages to China and Russia, other parts of the world had sought to distance themselves from the US and its currency.
Under Xi's leadership, China has stressed the need to further develop ties with the Global South through the Global Development Initiative, the Global Security Initiative and the Global Civilisation Initiative. The three initiatives – aimed at providing an alternative to the West's rules-based international order – intend to reshape the global governance agenda in multilateral forums and project Beijing's influence on to the developing world.
"De-risking" is an approach intended to reduce economic overdependence on China but also to ensure that Western security and technological superiority is not compromised.
Shirley Ze Yu, a senior practitioner fellow at Harvard Kennedy School's Ash Centre, said that to effectively govern an expanded Brics, a set of rules and norms had to be established.
"For Brics to have any enduring impact, [it] must move towards institutionalisation," Yu said, noting that the process could be done incrementally, such as developing the bloc's multilateral development bank – the New Development Bank – into an alternative to the International Monetary Fund and establishing a substitute for Swift.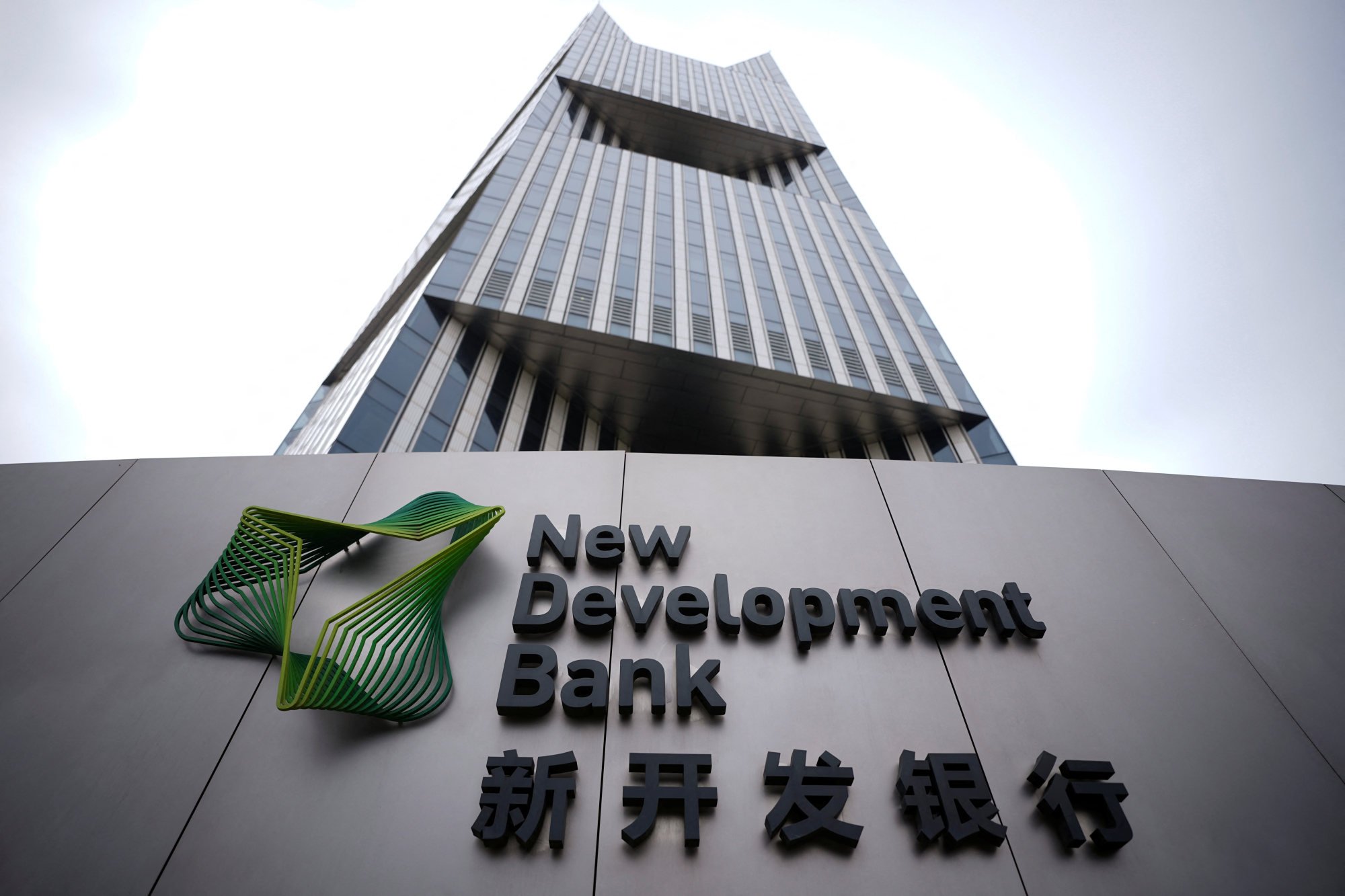 Swift is a vast messaging network used by financial institutions to quickly, accurately, and securely send and receive information, such as money transfer instructions.
Yu said the more than 40 developing countries expressing interest in joining Brics suggested that existing global institutions were unable to represent the rising needs and aspirations of the developing world.
"If the world were a large democratic exercise, you may say that the majority of the world's population have voted for an alternative grouping to the West," she said. "No one has coerced any country to apply for the Brics membership. That, to me, is the fundamental global shift, and it is indeed seriously challenging."