Cooperation
Chinese-funded Africa CDC laboratory opens in Ethiopia as Beijing looks to health diplomacy to boost influence
Speaking at the handover ceremony at the Africa CDC headquarters in the Ethiopian capital on Friday, Dr Shen Hongbing, director of the China CDC, and Hu Changchun, the head of China's mission to the African Union, said the two CDCs would work together in areas such as diagnosis, responding to outbreaks and surveillance and early warning systems.
Since 2017, the China CDC had sent five experts to its African counterpart to support its infectious disease surveillance, laboratory networking and information system strengthening, Shen said.
"The Africa CDC and China CDC are keen to enhance their collaboration in multiple areas, and the reference laboratory aligns with Africa CDC's strategic priorities, enhancing its capacity to respond promptly and effectively to various public health threats," Africa CDC director general Dr Jean Kaseya said.
The Africa CDC started as a US-China project to help African countries fight disease but the collaboration between the two superpowers collapsed during Donald Trump's presidency.
In April 2015, the US and African Union signed an agreement to create Africa CDC, with the US agreeing to provide technical expertise and seconded a dozen staff members to lead and support the project. It also agreed to support fellowships at Africa CDC for 10 African epidemiologists.
A China-AU deal was signed in 2016, where the Chinese side agreed to provide public health expertise.
In 2018, as US-China relations were deteriorating, the AU and China agreed that the Chinese would build the CDC headquarters.
As they sparred over who should build the Africa CDC headquarters, one unnamed US official expressed concern that China was looking to spy on "Africa's genomic data", according to the Financial Times – a claim the Chinese foreign ministry dismissed as "ridiculous".
Observers said that although China had funded the construction of key infrastructure like the Africa CDC headquarters and its laboratory, the US was still a key player in funding malaria and HIV-Aids control initiatives across Africa.
David Shinn, a professor at George Washington University's Elliott School of International Affairs in Washington, and former US ambassador to Addis Ababa, said "China has received most of the publicity because it built the Africa CDC headquarters as a gift; behind the scenes, the American government and private sector have quietly been the backbone of support for Africa CDC".
He said the United States had been a major financial contributor to Africa CDC from its beginning. Shinn said since 2015, the US has provided annual support of between US$1m and US$3 million to fund strategic planning, hiring of field epidemiologists, and the hiring of technical and administrative staff.
In 2018, it announced US$150 million for national health institutes across Africa and in 2020 the United States partnered with the Gates Foundation, Microsoft, and other private sector organisations to provide US$100 million for the Africa Pathogen Genomics Initiative, Shinn said.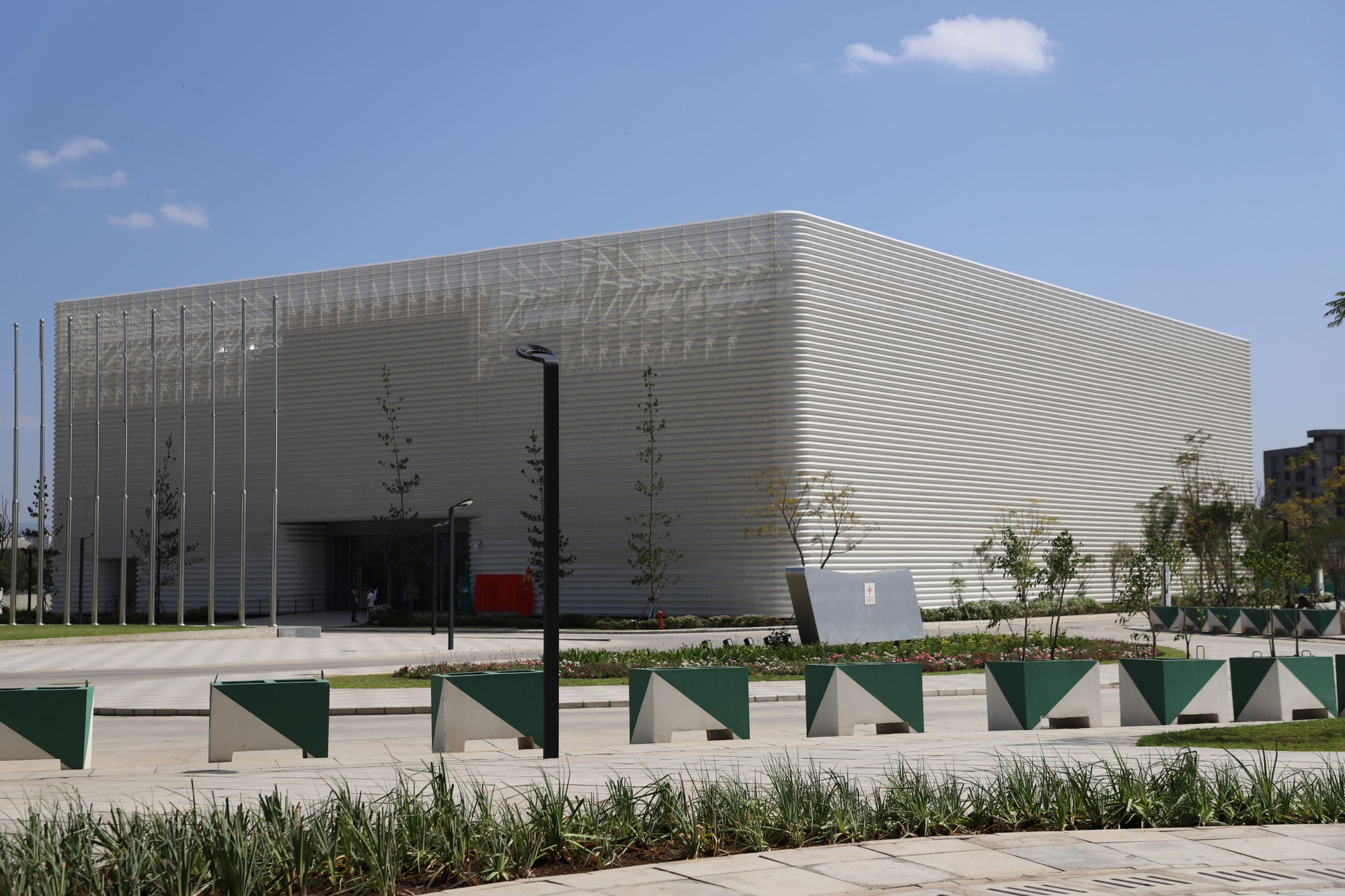 He said Joe Biden's administration alone had committed US$10 million to help Africa CDC build out an online platform to improve workforce capacity in AU member states.
Lawrence Gostin, director of the O'Neill Institute for National and Global Health Law at Georgetown University in Washington, said China was seeking to curry political favour in Africa.
"By supporting the Africa CDC and its laboratory capacities, it gains considerable influence. If China is doing this without strings attached, that would be a useful contribution to pandemic preparedness in Africa," Gostin said.
He said the US had the major role in health preparedness in Africa. It has long term and highly successful programmes such as the US President's Emergency Plan for Aids Relief (Pepfar) and the Global Health Security Agenda. It also invests in control of malaria and tuberculosis.
"The US Congress is unfortunately putting US global health investments in Africa at risk. Most important is its current reluctance to pass a clean reauthorisation of Pepfar.
"But China's role is growing and the US needs to respond with strong investments and partnerships in the African continent," Gostin said.