Cooperation
Venues, stepladders and logistical nightmares: the hurdles facing protocol gurus for Xi-Biden meeting
For years, US President Joe Biden made much of his long relationship with Chinese leader Xi Jinping. As Xi became the heir apparent, then president Barack Obama dispatched Biden, his vice-president, to Beijing to spend time, including attendance at a basketball game involving the visiting Georgetown University team.
But analyst say that at the end of the day, none of this personal history will move the needle when the two leaders sit down on Wednesday in San Francisco on the sidelines of the Asia-Pacific Economic Cooperation summit.
"Xi has heard all of Biden's stories about Scranton, Pennsylvania, and about his father, and about poetry and everything," said Victor Cha of the Centre for Strategic and International Studies (CSIS), referring to the working-class city where Biden grew up. "But I don't think we're going to see a lot of that at this meeting."
This US focus on retail politics, contrasting with China's scripted, top-down preference, says much about the nature of the two political systems.
"The American fantasy is a walk in the woods, both sides bare their soul, and all problems are solved," said Jeffrey Moon, a former National Security Council official and founder of the China Moon Strategies consultancy. "There may be some ability to interact, but it's very limited."
With few deliverables expected when the two leaders finally sit down on Wednesday, attention has gone into the setting, venue and a host of other seemingly unimportant but hugely consequential details given the stakes.
The lead-up to the meeting has been among the most detailed and fraught in memory.
A playbook agreed upon by Xi and Biden a year ago in Indonesia to build confidence in advance of Wednesday's meeting has been repeatedly threatened, including by US export restrictions on advanced US technology and the flight over the US of a Chinese
surveillance
balloon, which was shot down by US fighter jets in February.
China's foreign minister – the former ambassador to the US and primary point of contact –
disappeared
without explanation, as did its defence minister. There was Beijing's military chest-thumping around Taiwan, a series of increasingly risky near-collisions involving air and sea craft between China and US allies and a ship collision with key US ally the Philippines.
Despite the many trials, a planned "stepladder" of senior visits helped put diplomacy back on track, as US officials representing Washington's diplomacy, trade, finance, climate and intelligence portfolios travelled to Beijing to meet with their counterparts.
Confirmation of Xi's participation was delayed until Friday, six days before the Biden meeting – late even by Chinese
standards
– but by then the stagecraft that accompanies a Chinese visit was already falling into place.
This included a people-to-people
exchange
involving former NBA star Yao Ming; a hastily arranged US$2,000-a-plate dinner for business leaders featuring a "senior Chinese official and his ministerial delegation"; an acceleration of meetings on climate, finance and even nuclear non-proliferation, last held in 2017; and rare Xi audiences with California Governor Gavin Newsom and a bipartisan delegation led by Senate Majority Leader Chuck Schumer, a Democrat from New York.
Analysts say the Biden-Xi discussion is expected to last a minimum of three hours – protocol dictates that it at least match the length of their last in-person meeting in Indonesia a year ago – and take place at an off-site location, both for security reasons and to signal that it is a substantive meeting, not an afterthought on the periphery of Apec.
The juggling of high-profile meetings is a "logistics nightmare" for the US side, said Cha, who was with the US National Security Council from 2004 to 2007 – a melange of crowded hotel meeting rooms, very strict US and Chinese presidential security and Chinese expectations.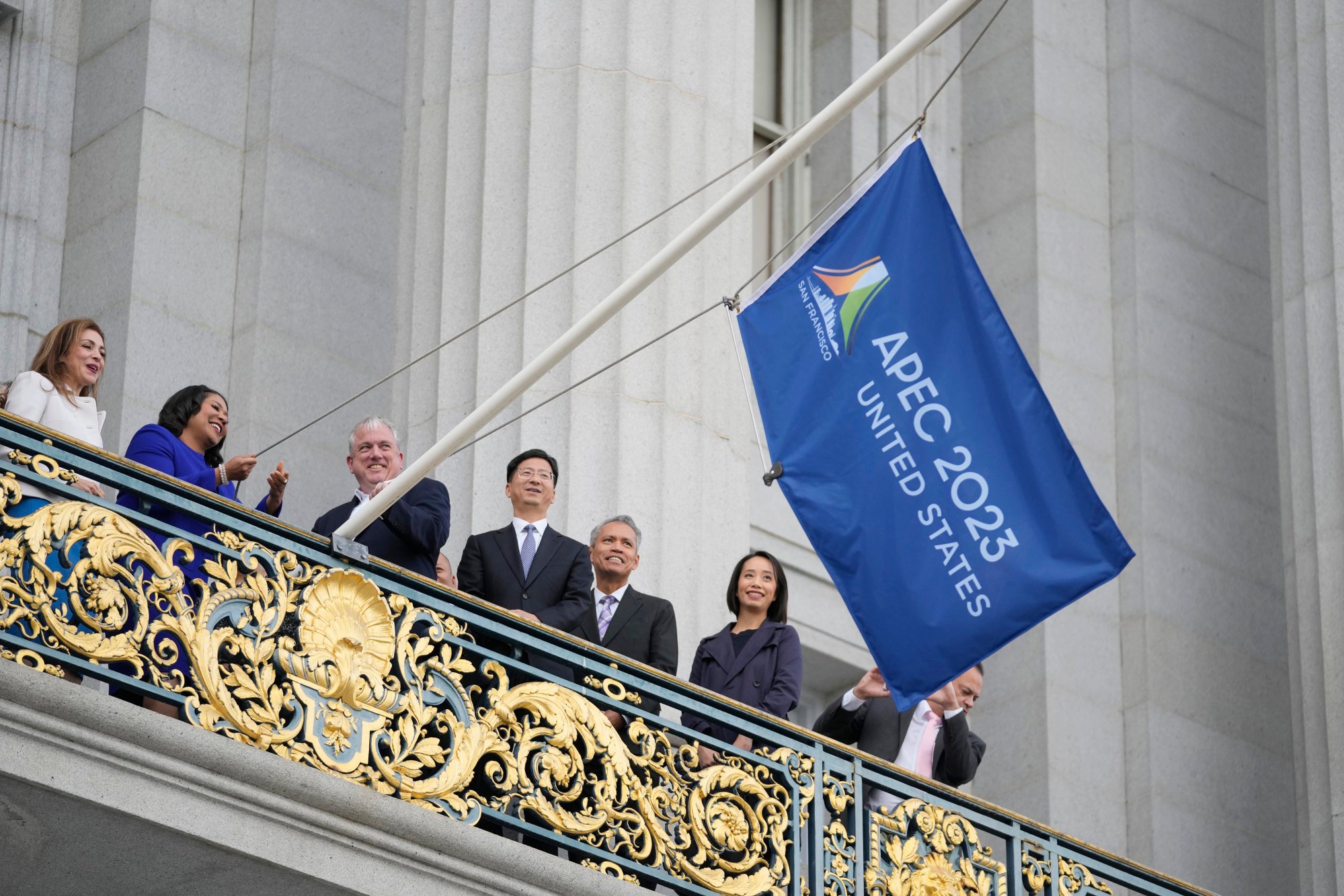 Normally when the Chinese come to the US, "they want the highest pomp and circumstance, the highest possible respect. That's difficult in San Francisco because it's not a US meeting," Cha said.
At the same time, there is a convenience in having the meeting attached to Apec.
"The venue is more a reflection of some of the challenges in the relationship," said Jude Blanchette of CSIS. "The fact that it was on the calendar a ready-made opportunity for the two to have a side bilateral meeting rather than some sort of state visit, which would've been too complicated and politically challenging for both Beijing and Washington."
If previous meetings are any judge, the discussions will be divided between a large gathering that includes the two presidents and those responsible for trade, security and other portfolios, followed by a smaller but still sizeable meeting between Biden, Xi and close advisers. Both will be heavily scripted in keeping with the protocol-conscious Chinese.
The two presidents arrive with their domestic challenges, although the picture has flipped significantly since their meeting a year ago. At that time, China's economy was expected to roar out of its Covid-19 lockdown and the US was dealing with a cooling economy and high inflation.
But the US economy has defied the odds, avoiding an expected recession, with strong employment, consumption and economic growth.
"A year later it turned out that the economic situation actually very much flipped," said Zongyuan Zoe Liu, a fellow at the Council on Foreign Relations.
While Chinese indicators have stabilised somewhat, Xi is grappling with high youth unemployment; a sudden lifting of Covid restrictions after an estimated 1 million Chinese died; a rare blank white paper protest movement; the string of official disappearances; and somewhat awkward closer ties between its two "bad boy" allies, Russia and North Korea.
Beijing has had to help its citizens shift gears after long portraying the US as a bully bent on hegemonic control while hedging its bets should relations crater again. It has threaded this needle by toning down the rhetoric among Chinese officials even as the state media's tenor remains highly critical, even vitriolic, blaming the US for creating the conditions for the Hamas attack on Israel and allowing online commenters to engage in anti-Semitic postings.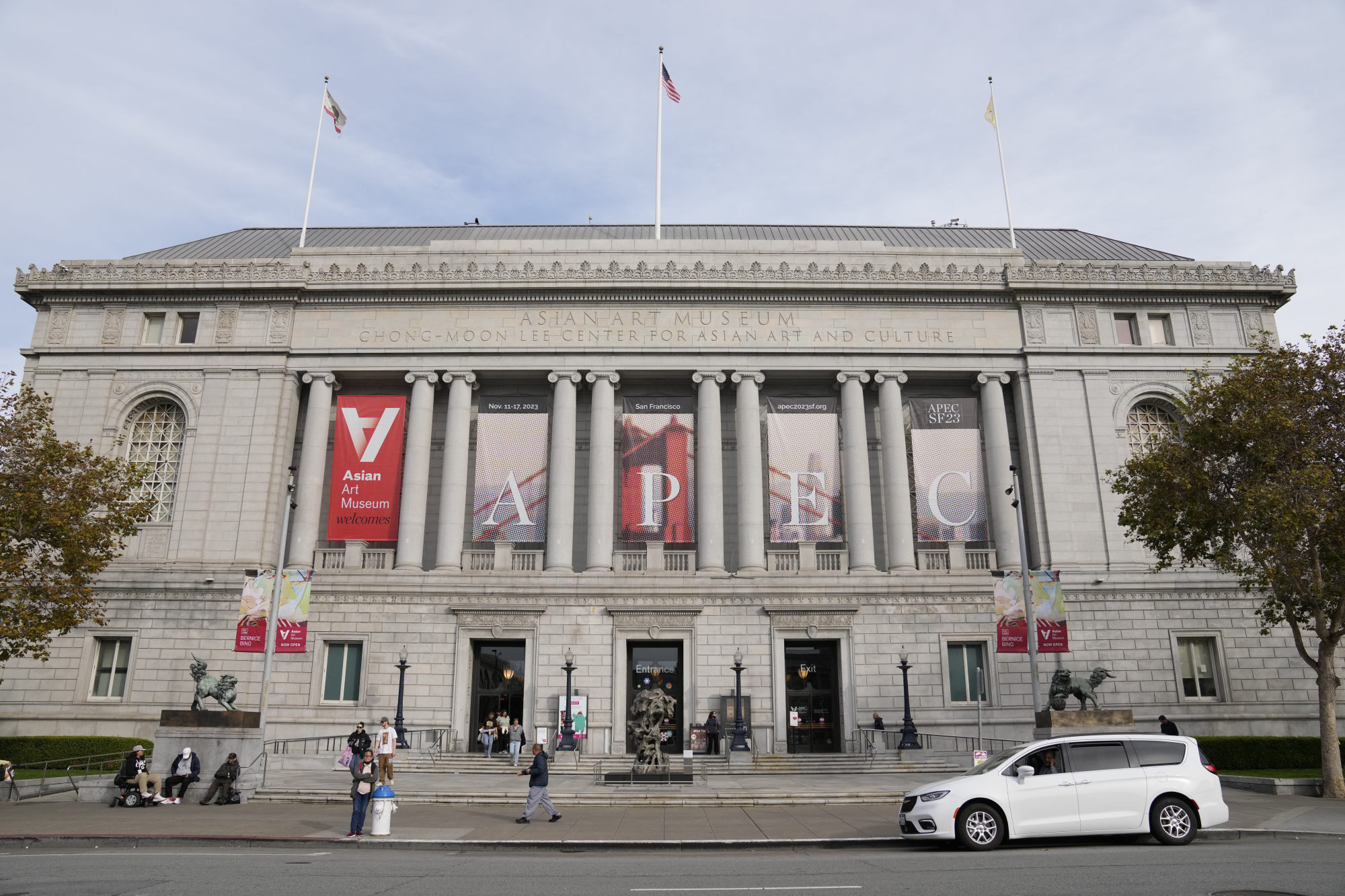 Yun Sun, director of the China programme at the Stimson Centre in Washington, on a trip to China this week, said the Chinese appear positive about the meeting and are touting it as an event that will stabilise ties even as the government portrays "an image of Xi's extraordinary diplomatic skills".
No detail is too small for Chinese advance planners, down to discussions about camera angles and who goes where and when – even as they endeavour to avoid any embarrassing protests or additional export bans.
The deliverables, such as they are, have been rather atypical. Some of the easy and largely symbolic measures were announced before the Chinese even confirmed Xi's attendance, including nuclear non-proliferation and climate talks and an increased number of commercial
flights
.
Part of this may reflect a different outlook on the meetings, with China more inclined to announce and hold talks for the optics, with less concern for substance, and the US frustrated at what it sees as decades of Beijing delaying change with meetings and procedure, analysts said.
China has missed one huge opportunity to improve its soft power. For weeks, US interlocutors have told the Chinese that the best thing they could do to score major points with average Americans would be to reverse their decision and let
the last three pandas
stay in Washington.
Given the long history of panda diplomacy, some even see this as far more than a lost opportunity.
"It really puzzles me," said Moon. "How many Americans even know what export controls are? But they know what pandas are."