News
'Open for business': Thailand's 'salesman' PM Srettha travels globe to woo investors
"Thailand is now open and ready for business. There's no better time to invest in Thailand than now," he declared.
While his nine trips around the world to meet leaders, court companies and investments have been applauded, and earned him the moniker "salesman prime minister" from technocrats and business groups, analysts question whether the frenetic activity and push to build mega infrastructure projects will yield real results without much-needed economic reforms.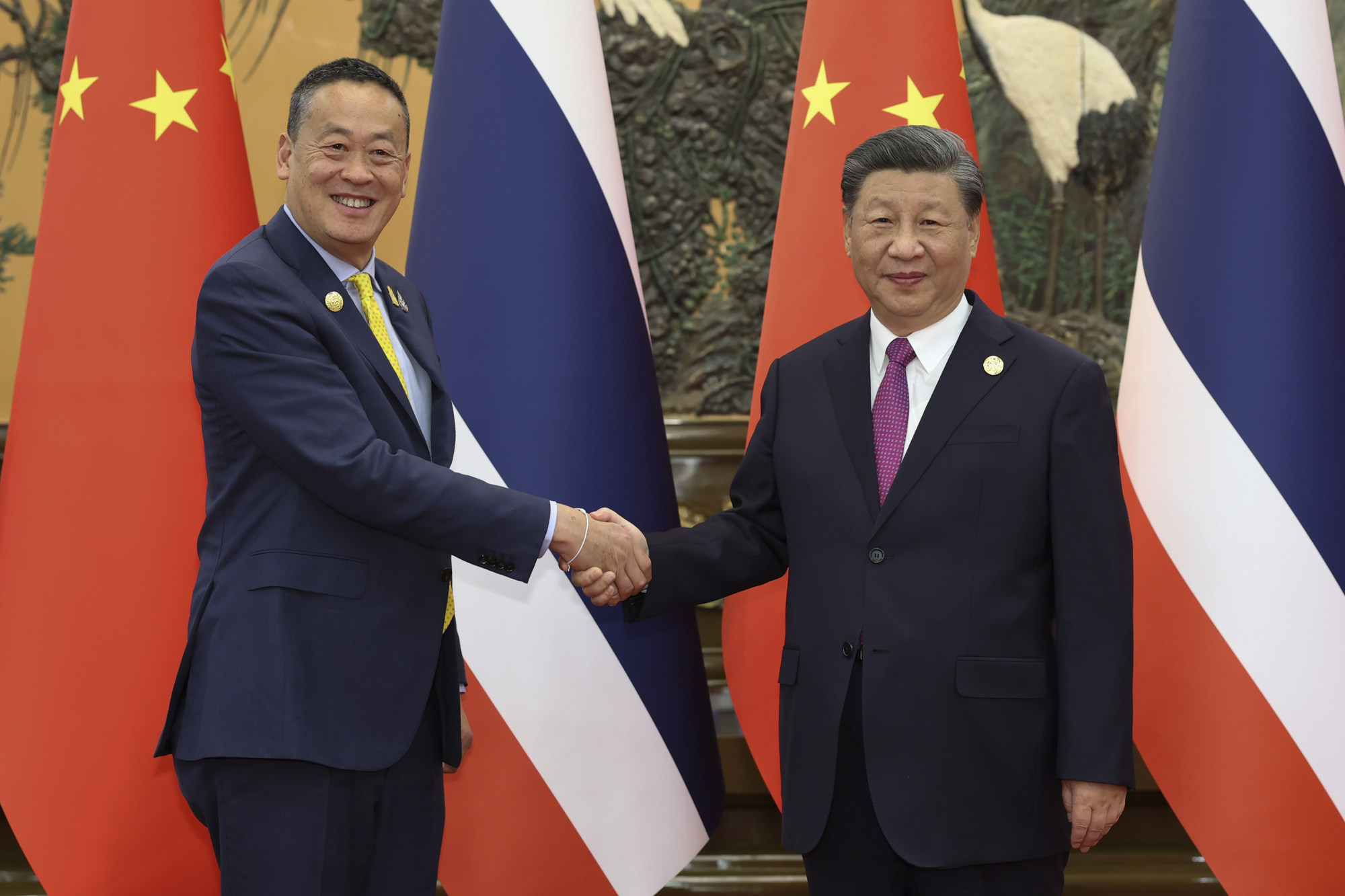 Next week Srettha will be travelling again, seeking to lock down investment pledges from Big Tech in the US, when he visits San Francisco as part of the Asia-Pacific Economic Cooperation summit.
In December he will be in Japan, coaxing the country's top foreign investor to deepen investment in Thailand.
In particular, he will signal that the "Detroit of Asia" still values Japan's legacy carmakers even as Chinese electric vehicle manufacturers increasingly challenge their dominance in the Thai market.
At home, the 61-year-old shuttles between meeting rooms and podiums where he tells foreign companies and investors his dreams for Thailand – to make it a regional hub for advanced technologies and high-value manufacturing – and makes well-rehearsed pleas for them to help make it happen.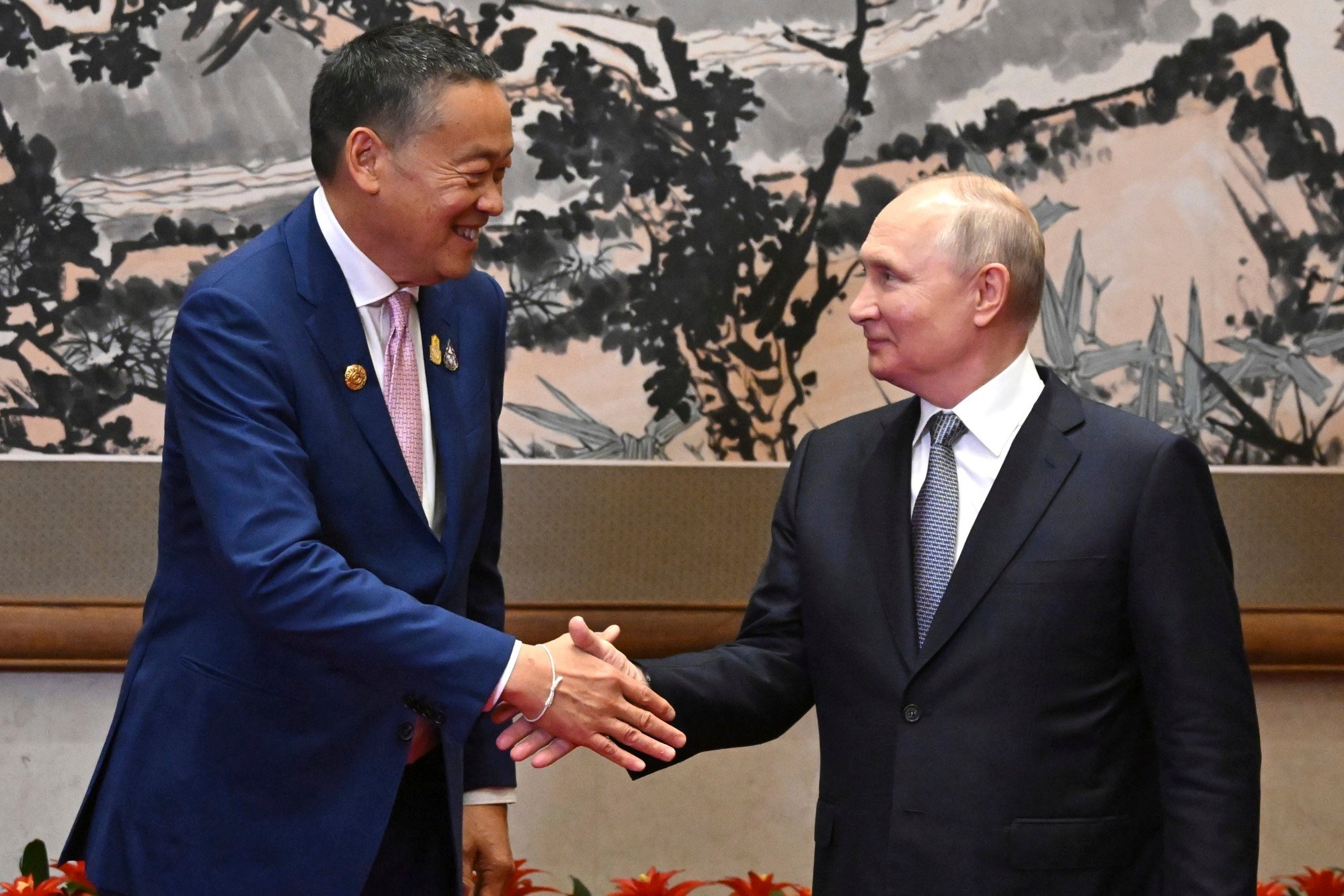 He promises that his administration will steer the nation through the "polycrisis" of a stagnant economy and what many argue is a fragmenting global order.
Thailand is also grappling with soaring public debt, record-high household indebtedness and an ageing population that threatens to hurt national productivity.
The level of Srettha's success will have implications on the popularity of his Pheu Thai Party, which is set to face an uphill battle against the upstart Move Forward Party that won the most seats in the May general election but was sidelined to the opposition.
Srettha said his approach, which he calls "proactive economic diplomacy", is crucial to lay the foundation for medium-term and long-term growth in the country and incentivise trade deals and foreign investment. More free trade agreements need to be negotiated as a matter of urgency, he said.
Thailand's economy has been sluggish, with cycles of military coups and political instability eroding investor confidence.
Over the past decade, the nation has attracted less foreign direct investment than peers such as Vietnam, Malaysia and Indonesia, and last year it posted the slowest growth rate among Southeast Asia's major economies.
"Every sector needs to understand first that the economy is in quite a bad shape and that this necessitates stimulus measures," Srettha said in a televised programme on Thursday to review his government's performance.
The cost of living "is a big issue, and this government is doing everything it can to help", he said.
Like Marcos?
Srettha appears to be adopting an approach similar to Philippine President Ferdinand Marcos Jnr – travelling the world to drum up business and investment – but doubts remain whether results will differ, said Peter Mumford, Southeast Asia practice head at consultancy firm Eurasia Group.
"While this appears to be a shift of emphasis compared with the last Thai administration, the policy approach remains broadly the same: boost tourism, continue with similar infrastructure plans, and push for more investment," said Mumford.
"Notably, Srettha's government shows no signs yet of backing up the investment push with bold economic reforms" or joining the wide-reaching Asia-Pacific trade agreement known as the CPTPP to bolster Thailand's competitiveness.
Thailand has instead signed up for the Regional Comprehensive Economic Partnership, the world's largest trade deal – led by China – under Prayuth Chan-ocha, a former army chief who led his country for nine years after a 2014 coup.
Srettha's background in the private sector seems to inspire a level of confidence not seen during Prayuth's regime. He has already traversed North America, Southeast Asia, North Asia and the Middle East, pursuing big businesses from Elon Musk's Tesla and Space X to Microsoft and Alphabet's Google.
He has shaken hands with world leaders from US President Joe Biden to Russian President Vladimir Putin and China's Xi Jinping.
A centrepiece of Srettha's recent pitches to foreign investors is the mega infrastructure project called Land Bridge, which will connect planned deep-sea ports on the Gulf of Thailand and the Andaman Sea – on the east and west coasts of Thailand's southern region – to allow the marine transport of goods to pass through the country by land.
The project, worth 1 trillion baht (US$28 billion), has drawn interest from China and Saudi Arabia, he said. Its construction is expected to begin in 2025 and take five years to complete.
"Many companies already have the facts and figures, but they come to the table to seek reassurance from us. They want to hear directly from our No. 1 that Thailand will support their projects," said Narit Therdsteerasukdi, secretary general of Thailand's Board of Investment. "What he does is give them confidence, and that seals the deal."
Narit has flanked Srettha and joined his business delegations to meet 25 existing and potential investors in the US, China and Saudi Arabia in recent weeks.
He has set up a "special operation" at the investment promotion agency to specifically target strategic investments and follow Srettha on his overseas missions to lock down high-profile investors.
In three successive posts on X, Srettha hinted he will be signing agreements with Microsoft and Google during his upcoming US trip. He also wrote about "achieving cooperation as quickly as possible" with Space X.
"Please wait for the news in mid-November," he said. "You can follow for more progress soon."