News
Indonesia must shed China focus, be 'proactive' globally, say presidential hopefuls in jab at Jokowi policies
"Indonesia only moves when foreign policy provides benefits from investment, trade and not because of its responsibility as a world citizen," Anies said on Wednesday during an event held in Jakarta by the Centre for Strategic and International Studies (CSIS) Indonesia.
The Economist magazine has described Indonesia as a nation "that punches below its weight", and Anies called on the country to be "active participants" at global forums including the UN General Assembly, Group of 20 and Organisation for Economic Cooperation and Development (OECD) summits.
"We must return and bring our message as citizens of the world and residents of the world's fourth-largest country," he said.
The US-educated politician also vowed to keep in place the country's neutral and non-aligned stance, saying that he was not interested in pursuing military alliances by joining security pacts such as
The Quad
or
Aukus
.
"With a polarised situation, we see that it is very important for Indonesia to be able to reach out to the European Union, America, and other regions so that Indonesia has more equal partners in domestic development and interacts on a global scale," Anies said.
"I would rather see Indonesia participating more in international institutions or cooperation with regard to economic activity, instead of leaning towards security or non-economic activity at this moment."
Anies said he would support the current administration's goal of seeking OECD membership and ensuring the completion of Indonesia and EU Comprehensive Economic Partnership Agreement negotiations.
The 54-year-old also signalled support for maintaining
Asean
's "vanguard" role in "providing a forum for a dialogue between major powers in the Indo-Pacific", but declined to commit to joining
Brics
, an economic group founded by Brazil, Russia, India, China and South Africa.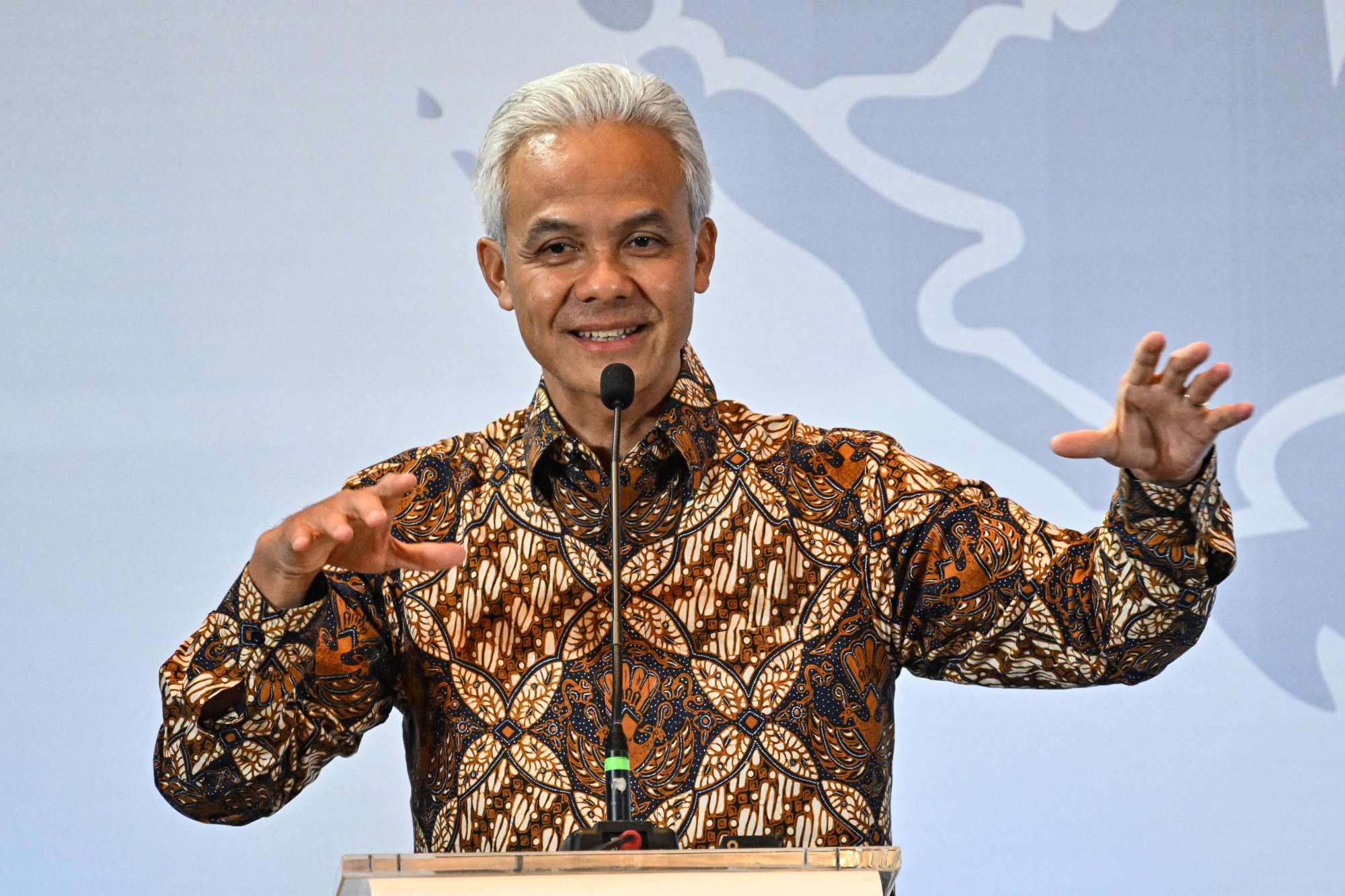 Ganjar, of the ruling Indonesian Democratic Party of Struggle, also promised to uphold Indonesia's neutral foreign policy tenet, saying the country was "free to make policies that are strategic" with other nations, including China and the
United States
.
"We will certainly not only be going to work together [with China]. I will invite all the other countries [to invest in Indonesia], this will be a big opportunity for us, particularly in the energy sector," he said on Tuesday at the same CSIS Indonesia event.
To this end, Ganjar said he had recently met a representative from the US embassy in Indonesia on setting up a "special economic zone for healthcare". He is also planning to boost lithium trade with Australia to realise Indonesia's ambition of becoming a regional hub for the manufacturing of electric vehicle batteries.
"Diplomacy must continue to be carried out so that there is understanding in each country, so that [conflicts] do not break out which makes the people suffer more," he said.
The foreign ministry would be "at the front line" to respond to geopolitical changes, Ganjar added, in a sign that he would follow in Widodo's footsteps to delegate the bulk of Indonesia's foreign policy direction to the Ministry of Foreign Affairs.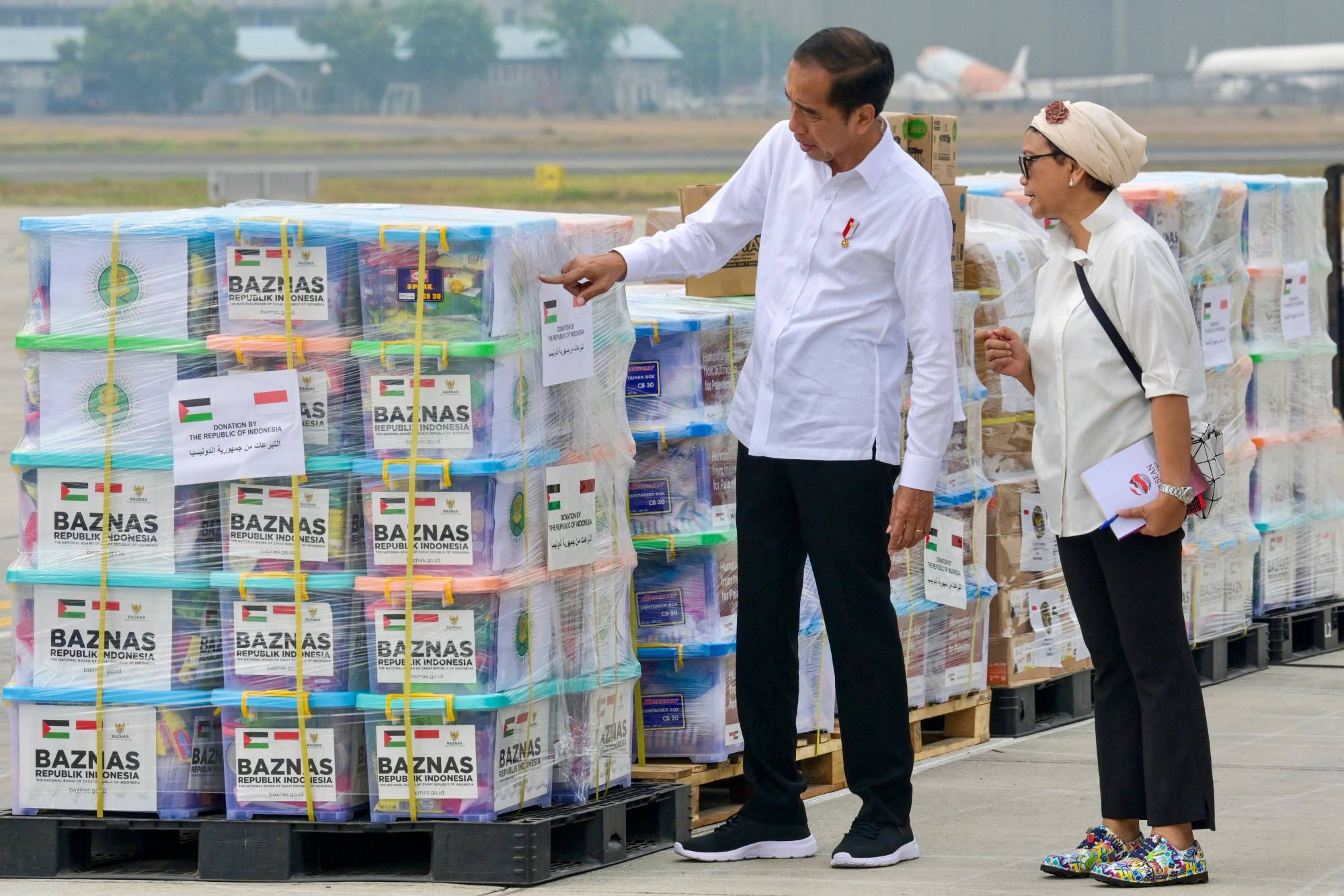 Ganjar reiterated that Indonesia would play an active role in maintaining world peace. On Israel's ongoing war in
Gaza
, the 55-year-old said Indonesia had to "take the initiative" and press upon countries that stopping the war was important because of the growing number of casualties who were civilians.
"We need to be active in realising world peace," he said.
Anies offered a different approach, saying he believed Jakarta could bring Palestinian children to Indonesia and educate them on the importance of a united nation, "which eventually will help them [at] the negotiation table" in efforts to push for a two-state solution to the conflict.
To boost Indonesia's maritime sovereignty, Ganjar said he would set up an official coastguard department to merge the eight different agencies currently tasked with protecting its long coastline and rich maritime resources.
He would also double the budget for the Indonesian navy, give Indonesian names to the outermost islands, and speed up the border negotiations with neighbouring countries.