News
South Korea fights bedbug outbreaks amid tourism boom: 'it madly itches'
Local news broadcasts showed videos of the small, reddish-brown insects that are about the size of an apple seed, crawling on clothes, and hiding in cracks and crevices of walls and sofas, sparking public phobia of the bugs that most South Koreans have never seen before.
Bedbugs feed on human and animal blood but normally do not transmit disease, according to Park Yoo-mi, a senior Seoul City health official.
"However, bedbug bites can lead to skin rashes, severe itchiness or allergic symptoms, causing economic and psychological damage. Therefore, we will aggressively respond to the outbreak," she said.
TV Chosun news footage showed a bedbug crawling on the thumbnail of a 66-year-old man identified as Park, who lives in a tiny one-room flat in Seoul.
"If bitten, it madly itches," he said, showing his bedding soiled by the bugs' blood.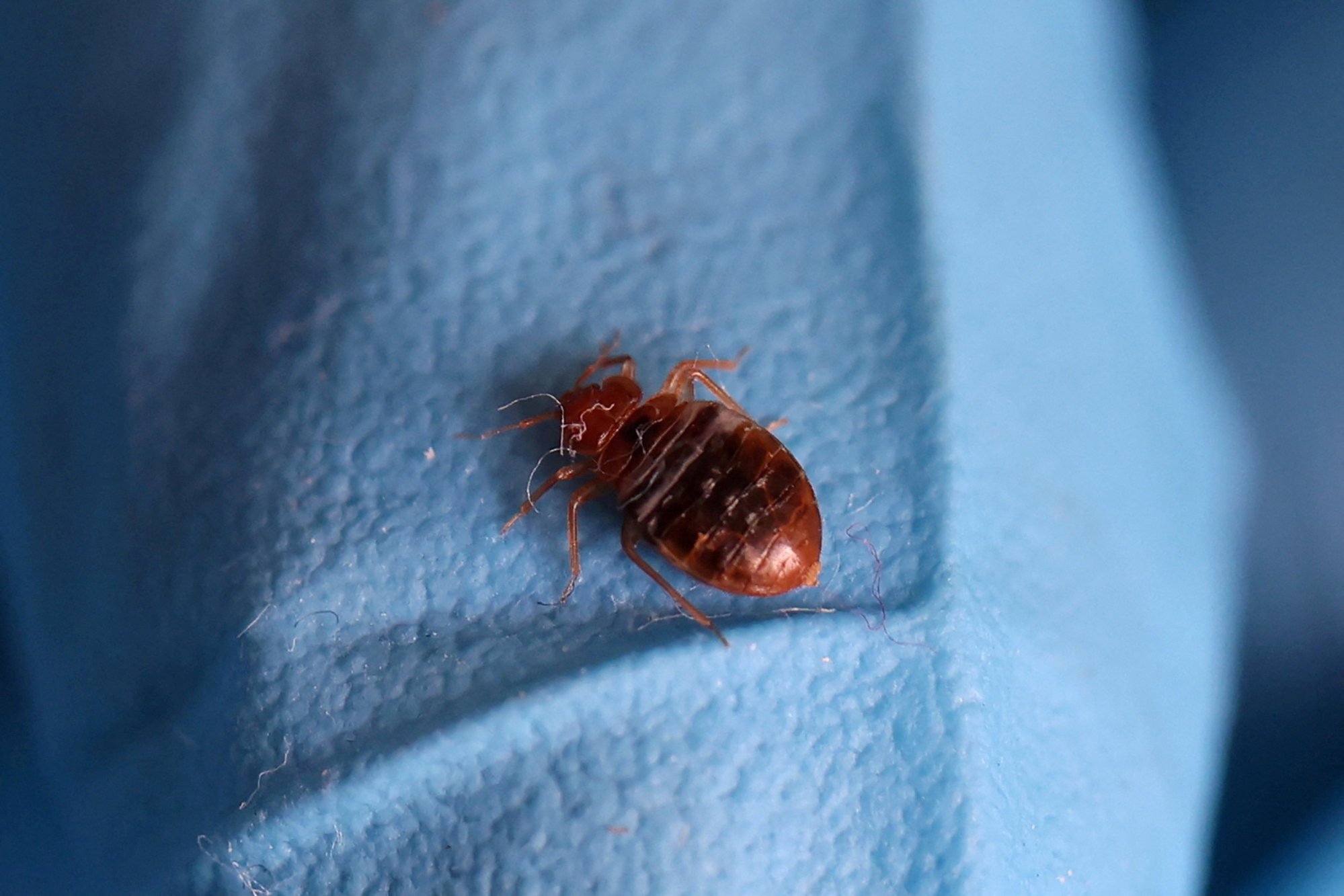 Some subway passengers said they had a close look at seats before sitting down, or avoided seats altogether.
"My school is reachable by the subway line No. 2, but I avoid taking a seat entirely [because of fears of bedbugs]," said student Kim Kyo-reh.
Others said they had stopped visiting public facilities such as saunas and cinemas altogether since the latest outbreak made news headlines three weeks earlier.
A 28-year-old office worker said she decided to avoid cinemas for a while due to fears of bedbug bites or having the creature carried to her home. "I'm going to wait till the movies I like to see are added to streaming services," she told Yonhap news agency.
Health authorities said there had been at least 33 reports of bedbug infestation nationwide between the middle of last month and last Sunday, compared to only nine reports to the disease control agency over the past 10 years.
In Seoul alone, a total of 17 suspected bedbug reports have been filed from seven of the city's 25 districts.
"Bedbugs are spreading worldwide and they are showing resistance to insecticides, making the matter worse," the agency said on Monday after hosting a meeting with disinfection experts and pest control companies.
It was considering using alternative insecticides as bedbugs had developed solid tolerance to pyrethroid-based insecticides, it said.
South Korea nearly eliminated bedbugs in the 1960s and 1970s thanks to the liberal use of the powerful pesticide known as DDT, which is now banned.
But the bugs made a comeback with a surge in reports of appearances and bites following an outbreak in September among students living in the dormitory at Keimyung University in the southeastern city of Daegu.
A public sauna in Incheon city, west of Seoul, temporarily closed last month for disinfection after bedbugs and larvae were found under floor mats.
A third case was confirmed last week in Seoul, where bedbugs were found in several rented rooms at a budget accommodation known as goshiwon.
Authorities are scrambling to control the pest, launching a pan-government task force last week to collect information from across the country.
The Seoul City government opened a call service centre to receive reports of bedbug infestations and dispatch officers for pest control.
It also carried out a sweeping inspection of more than 3,000 facilities, including hotels and saunas, and stepped up disinfection operations in airport limousines and city tour buses carrying travellers from abroad.
The city authorities also plan to regularly hot-steam fabric seats on subway carriages and eventually replace fabric seating with other material less prone to pest infections.
According to a Ministry of Interior and Safety official, business operators tend to under-report for fear their business would be affected, opting to quietly contact private pest-control services which reportedly charge up to 1 million won (US$768) for three rounds of disinfection.
Paris is also facing a bedbugs challenge ahead of next year's Summer Olympics, after videos of the insects crawling on the seats of the Paris Metro, nesting in mattresses and showing up on trains and airports went viral.