News
Singapore says wearing clothes linked to Israel-Gaza war could lead to 6 months' jail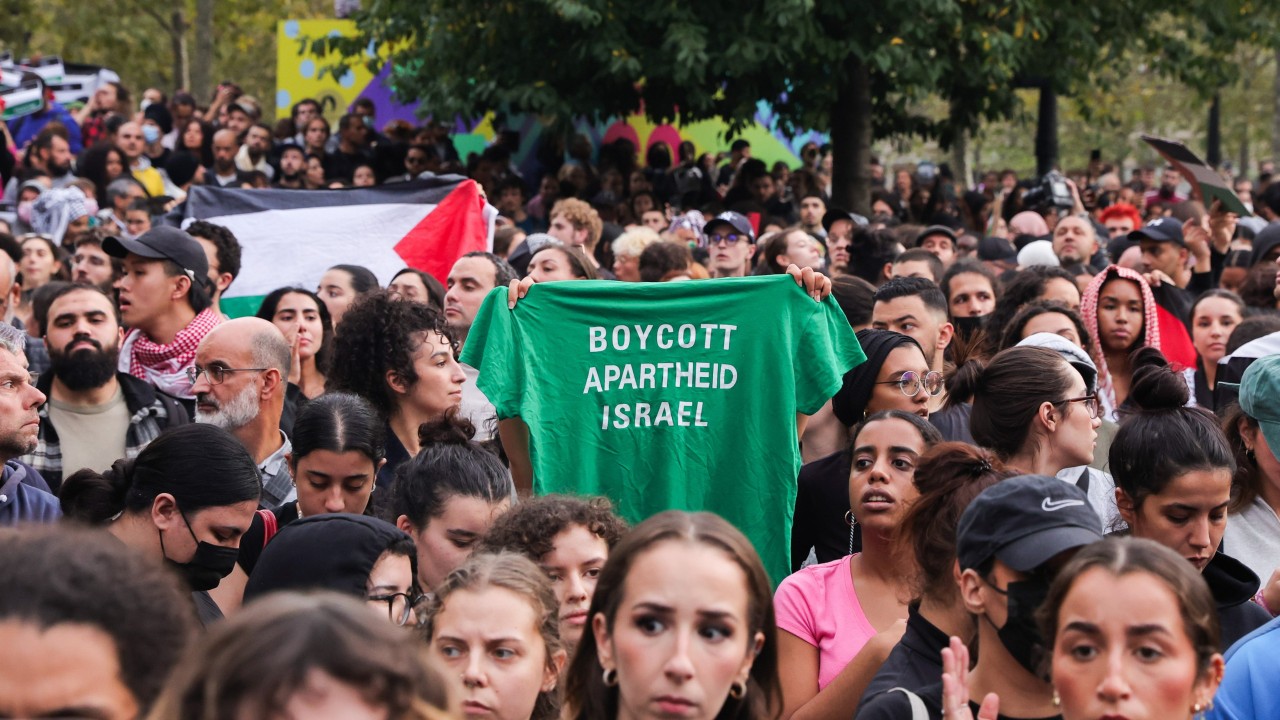 Singapore
's government has issued two advisories warning people not to display foreign national emblems related to the
Israel-Gaza war
, and to be vigilant about supporting fundraising activities.
This comes days after government agencies reminded foreigners working or living in Singapore not to use the country as a platform to further their political causes.
The Ministry of Home Affairs (MHA) said in its advisory on Monday that it was aware of clothes and items with foreign national emblems related to the conflict being sold online, worn or displayed.
MHA said it was asked about the actions that will be taken if such items are displayed or worn in Singapore, including by travellers seeking to enter the country.
"Unless expressly exempted, the public display of foreign national emblems without a permit is an offence under the Foreign National Emblems (Control of Display) Act 1949," said MHA.
This offence is punishable with a jail term of up to six months, a fine of up to S$500 (US$370) or both.
Noting that the ongoing Israel-Gaza war is an "emotive issue", MHA advised against the public display or wearing of items related to the conflict, given "heightened sensitivities".
It advised all travellers using Singapore's checkpoints not to display or wear such items, and said firm action will be taken against those who do not comply, including denying their entry into Singapore.
"In particular, promoting or supporting terrorism through the display of apparel or paraphernalia that carry logos of terrorist or militant groups, such as Hamas or its military wing Al-Qassam Brigades, will not be condoned," said MHA.
"The peace and harmony between different races and religions in Singapore should not be taken for granted, and we must not let events happening externally affect this peace and harmony we have in Singapore."
Meanwhile, the Office of the Commissioner of Charities issued another advisory reminding the public that fundraising activities for foreign charitable causes require a permit from the commissioner before appeals can start.
The requirement also applies to sales of goods where there is a representation that the proceeds will go towards a foreign charitable purpose.
"This ensures that donors' funds are channelled to the stated, bona fide purposes," the advisory stated.
The Singapore Red Cross Society and the Rahmatan Lil Alamin (Blessings to All) Foundation currently hold valid permits for fundraising efforts related to the Israel-Hamas conflict, according to the advisory.
The Commissioner of Charities reminded donors to be vigilant and discerning about their donations.
"First, ask the fundraiser basic questions such as who the beneficiary is, what their donations will be used for, and how donors can receive updates about the usage of funds," the advisory stated.
Donors can also check the Charity Portal to verify that they are supporting an appeal organised by registered charities or entities with a valid permit to raise funds for foreign charitable purposes.
Serious concerns regarding any fundraising activities for foreign charitable causes can be reported to the Commissioner for Charities.
Suspected fraud or scams should be reported to the police.
The commissioner will look into cases where improper fundraising activities are suspected and reported, or if there is feedback on the mismanagement of the fundraising appeal, the advisory added.
This story was first published by
CNA