Green Asia
Asia stocks snap winning streak, await RBA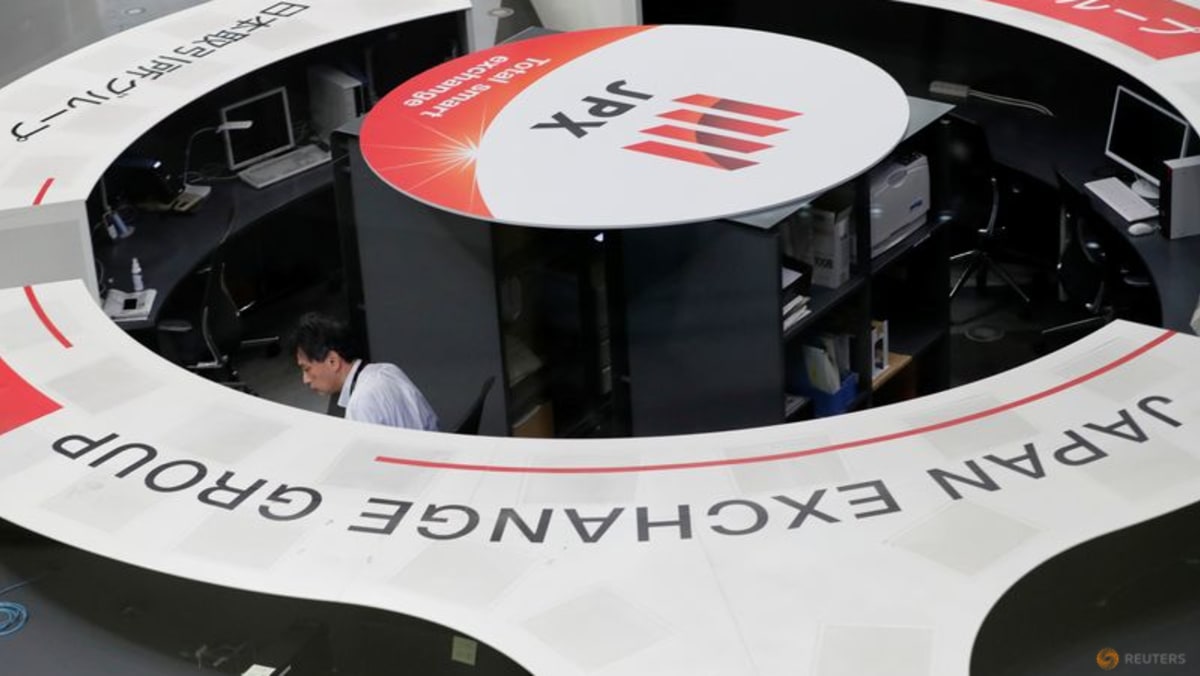 SINGAPORE : Asian stocks snapped a three-day winning streak on Tuesday, slipping as the bond market's rally paused and investors reined in enthusiasm about a possible peak in global interest rates.
Focus is on whether Australia's central bank turns odd man out and raises rates, with a policy decision due at 0330 GMT.
Stubbornly high core inflation last quarter has markets pricing about a 60 per cent chance the Reserve Bank of Australia raises its benchmark cash rate to a 12-year high of 4.35 per cent.
Overnight the dollar had rallied with a rise in U.S. Treasury yields, leaving the Australian dollar under gentle pressure at $0.6495 in morning trade in Asia. Aussie government bond futures fell slightly and the ASX200, which had gained five sessions in a row, slipped 0.4 per cent.
MSCI's broadest index of Asia-Pacific shares outside Japan fell 0.6 per cent following a three-day rally that lifted the benchmark by nearly 6 per cent. Japan's Nikkei fell 0.8 per cent.
The U.S. Federal Reserve left interest rates on hold last week and a benign jobs report on Friday reinforced wagers that there may not be any more U.S. hikes in this cycle.
Two-year U.S. Treasury yields rose nearly 11 basis points (bps) overnight, though that only partially unwound an 18 bp fall in the previous week. Ten year yields rose 10 bps on Monday, but had fallen almost 30 bps last week.
Overnight the Nasdaq logged a seventh straight session of gains – its longest streak since January – though its gain was a slender 0.3 per cent as the rally loses some steam. S&P 500 futures and European futures each fell 0.2 per cent.
"We'll need another few weeks of data to know the direction we're heading," said Ben Bennett, APAC investment strategist for Legal and General Investment Management. "In the meantime, equity markets could be whipsawed by the economic noise."
Chinese trade data is also due later in the session.
SLOW DOWN
In foreign exchange markets the slightly stronger dollar pushed the Japanese yen back to the weak side of 150 to the dollar, and it hovered at 150.1 in the Asia morning.
The euro took a breather at $1.0710 and analysts expect any prospective decline in the greenback to be bumpy and modest, even if the Fed starts cutting rates next year.
The U.S. dollar index was steady at 105.32.
"Outside of monetary policy, it is weak global growth and abundant geopolitical risks ranging from Taiwan to the Middle East and Russia that we see as providing continued safe-haven support to the dollar, slowing a dollar down cycle," said Deutsche Bank strategists Alan Ruskin and George Saravelos.
In Australia all of the "Big Four" banks expect rates will rise today, though market expectations are split enough that volatility is likely whatever the outcome. Overnight implied AUD/USD volatility stood near a two-month high.
"Any weakness in the Aussie will likely be more visible against the crosses than the dollar should the RBA stand pat today," said Commonwealth Bank analyst Carol Kong.
In commodity markets oil steadied with Brent crude futures at $84.86 a barrel, supported by nerves that conflict in the Middle East could expand and threaten supply and as Russia and Saudi Arabia reaffirmed production cuts.
Gold nursed modest losses at $1,975, while bitcoin hovered just shy of $35,000.
(Additional reporting by Ankur Banerjee in Singapore.)