Green Asia
Eric Trump says he relied on others to verify documents in NY fraud trial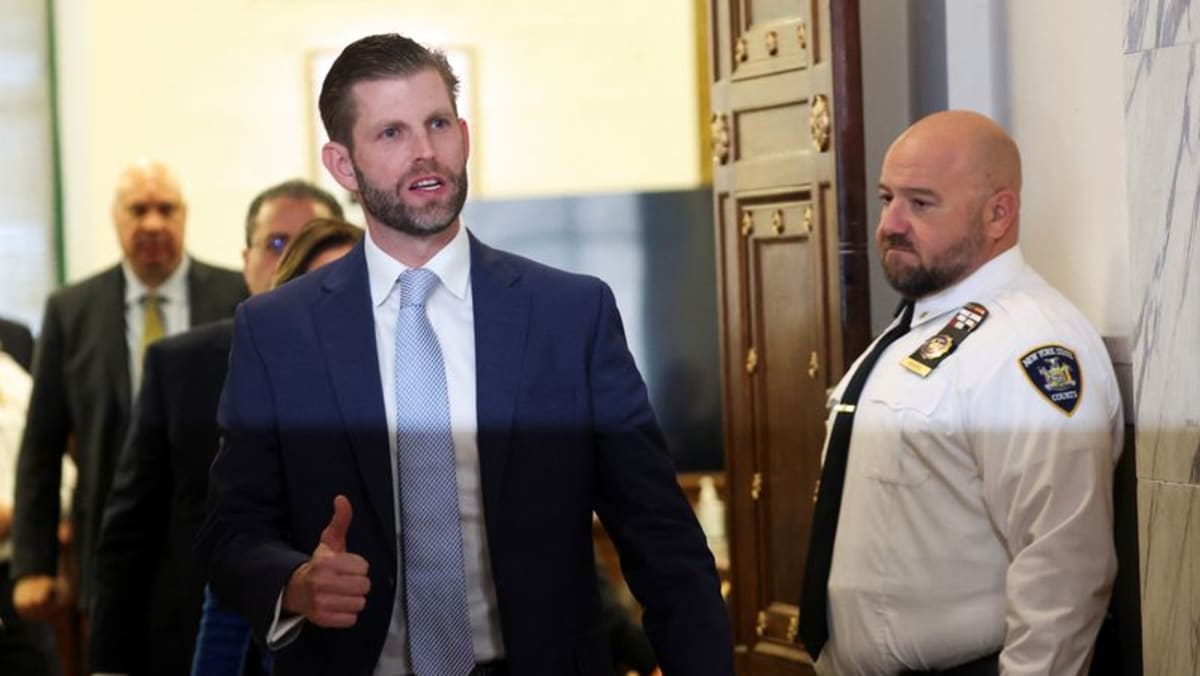 NEW YORK: Eric Trump testified on Friday (Nov 3) that he relied on accountants and lawyers to verify the accuracy of financial documents that a judge has ruled to be fraudulent, in a trial that threatens to hobble his father Donald Trump's real estate empire.
His testimony wrapped up before noon. Up next is Donald Trump, who is scheduled to take the witness stand on Monday (Nov 6th).
In a second day on the witness stand, the former US president's second son was confronted with evidence showing that he had signed off on the accuracy of his father's financial statements when securing loans for trophy properties including the Trump National Doral golf club in Florida.
State lawyer Andrew Amer also presented emails where Eric Trump discussed classifying his father's Mar-a-Lago estate in Florida as a private residence, which would boost its value, rather than a club that hosted guests and social events.
That undercut Eric Trump's testimony on Thursday that he knew nothing about those estimates, which Judge Arthur Engoron found were fraudulently inflated to win favorable terms from lenders and insurers.
He said he counted on others to ensure they were accurate, saying, "I relied on one of the biggest accounting firms in the country and I relied on a great legal team, and when they gave me comfort that the statement was perfect, I was more than happy to execute it."
Eric said he did not recall many of those interactions or was only involved with them peripherally while he oversaw other aspects of the sprawling business.
"I pick my phone up at five in the morning and I put it down at midnight. I have thousands of calls," he said with irritation under questioning by Amer.