News
Israel-Gaza war: flashlights and patients in corridors – how an Indonesian hospital is struggling to function amid bombings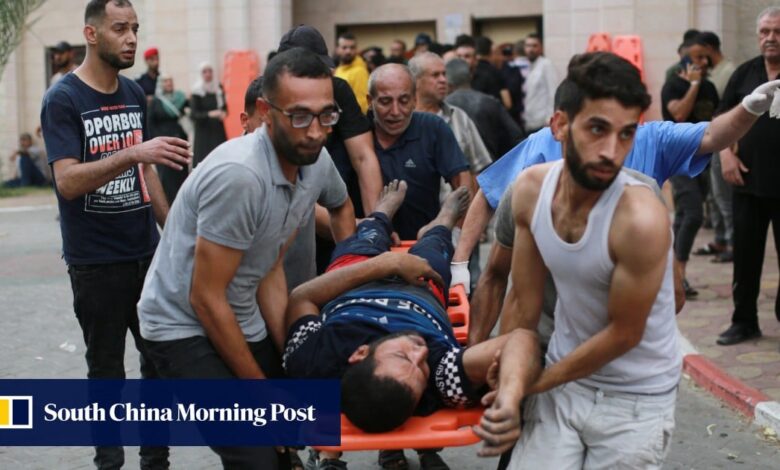 Mer-C, founded in 1999, has since sent more than 300 humanitarian missions across Indonesia and overseas, including to Afghanistan, Iraq, Iran and Sudan.
The bombings killed 195 and wounded at least 777, with 120 still missing, Gaza's Government Media Office said on Wednesday. The Indonesian Hospital is located just outside the camp.
The hospital has been juggling with limited resources since Hamas' surprise attack on Israel on October 7. Doctors now have to treat victims in the corridors, at times using flashlights due to constant power outage, Mer-C said. Supplies of medicines, paramedic clothes and other health equipment are also running low.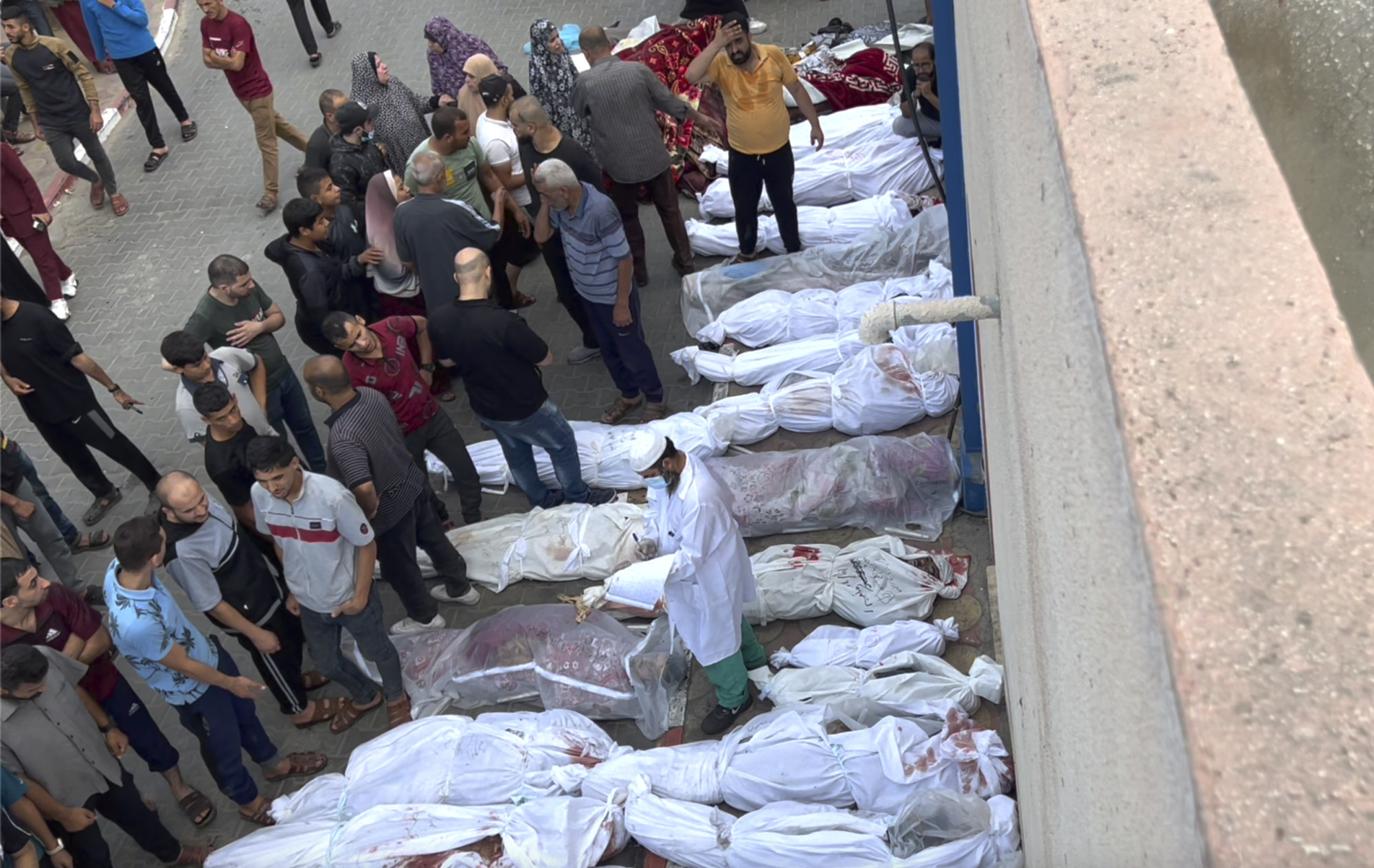 "Again and again there was a pile-up of bodies in the [hospital's] morgue. So many of them are placed on the pavement," Fikri said in his daily dispatch to Mer-C on Wednesday that the organisation shared with This Week in Asia.
"One of the victims was a family member from the medical staff working at the Indonesian Hospital. The [hospital staff] did not have time to wash [the victims], so the bodies were immediately wrapped in shrouds."
Fikri is one of three Indonesian Mer-C staff in Gaza to help with relaying aid from Indonesia and searching for hospital supplies.
None of the Mer-C staff there are trained health workers, Sarbini Murad, the Indonesia-based head of Mer-C, told This Week in Asia.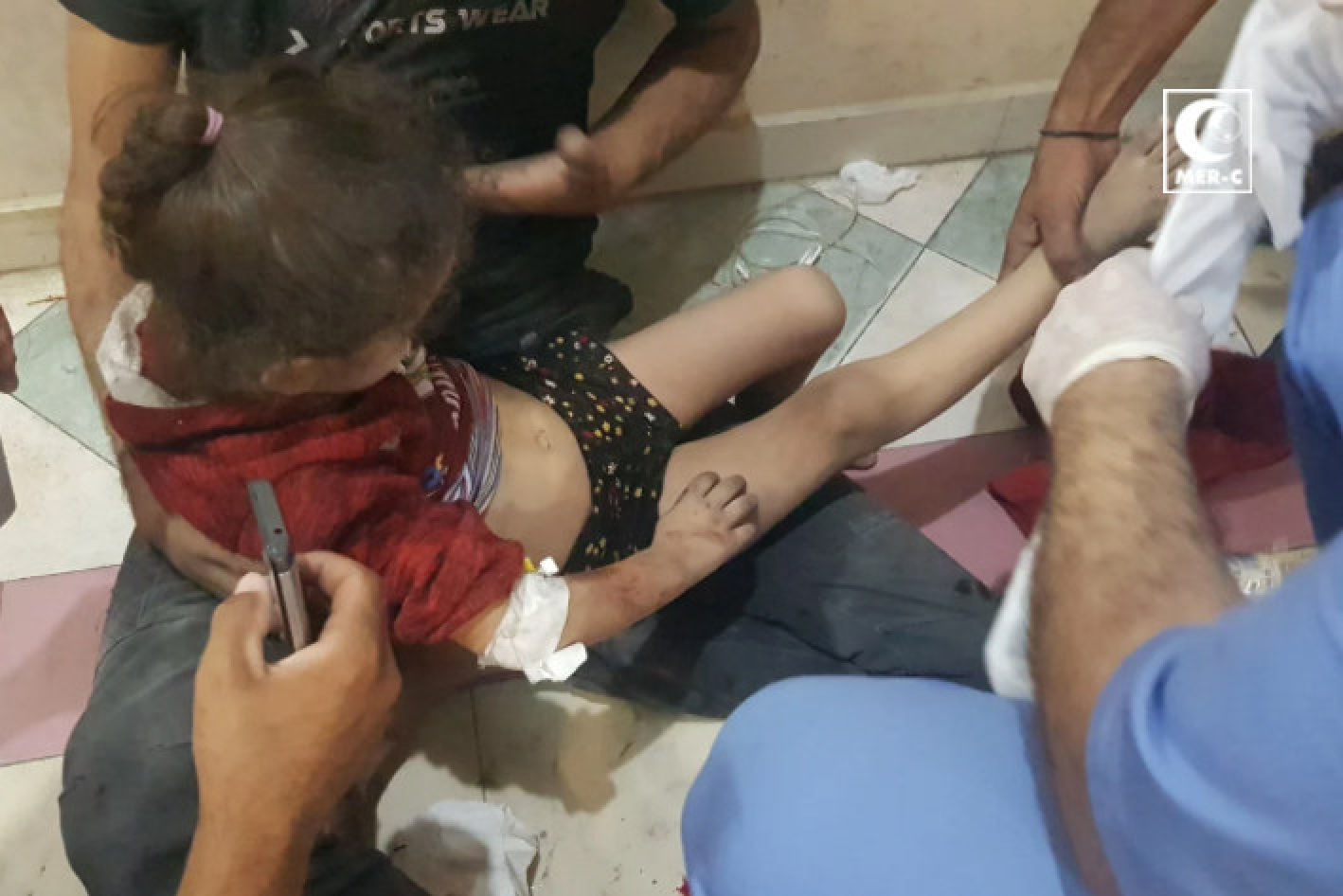 Fikri's Wednesday dispatch said a five-year-old child was one of the victims of the bombings on Jabalia camp.
"Many children and women were injured … The hospital halls were very crowded with patients queuing to get medicine or follow-up examinations by the medical team," Fikri said, adding that the hospital was experiencing a shortage of medicines and manpower, and could run out of fuel "in the next 48 hours".
Sarbini said while the hospital had solar panels to help with electricity at night, that was not enough.
Attempts to directly communicate with Fikri failed after an internet and communications blackout in Gaza on Wednesday. On Friday, the three Indonesian staff could not be contacted for 40 hours, Mer-C said.
According to Sarbini, around 2,000 Gazan families are currently seeking refuge by setting up camps at the hospital's courtyard. The building sits on some 16,000 square metres of land and is located in the city of Beit Lahia in northern Gaza.
Relentless Israeli air raids near the hospital in the past few days "didn't interrupt our services", Sarbini said, despite some collapsed ceilings on the third floor.
"We were one of the hospitals that [Israel] asked to be vacated, and we were one of the hospitals that were threatened with bombing. But the people there would not leave the hospital," Sarbini said. "We adhere to the principle that a hospital is an institution that must be protected [during wars] by the Geneva Convention, that it should remain very safe."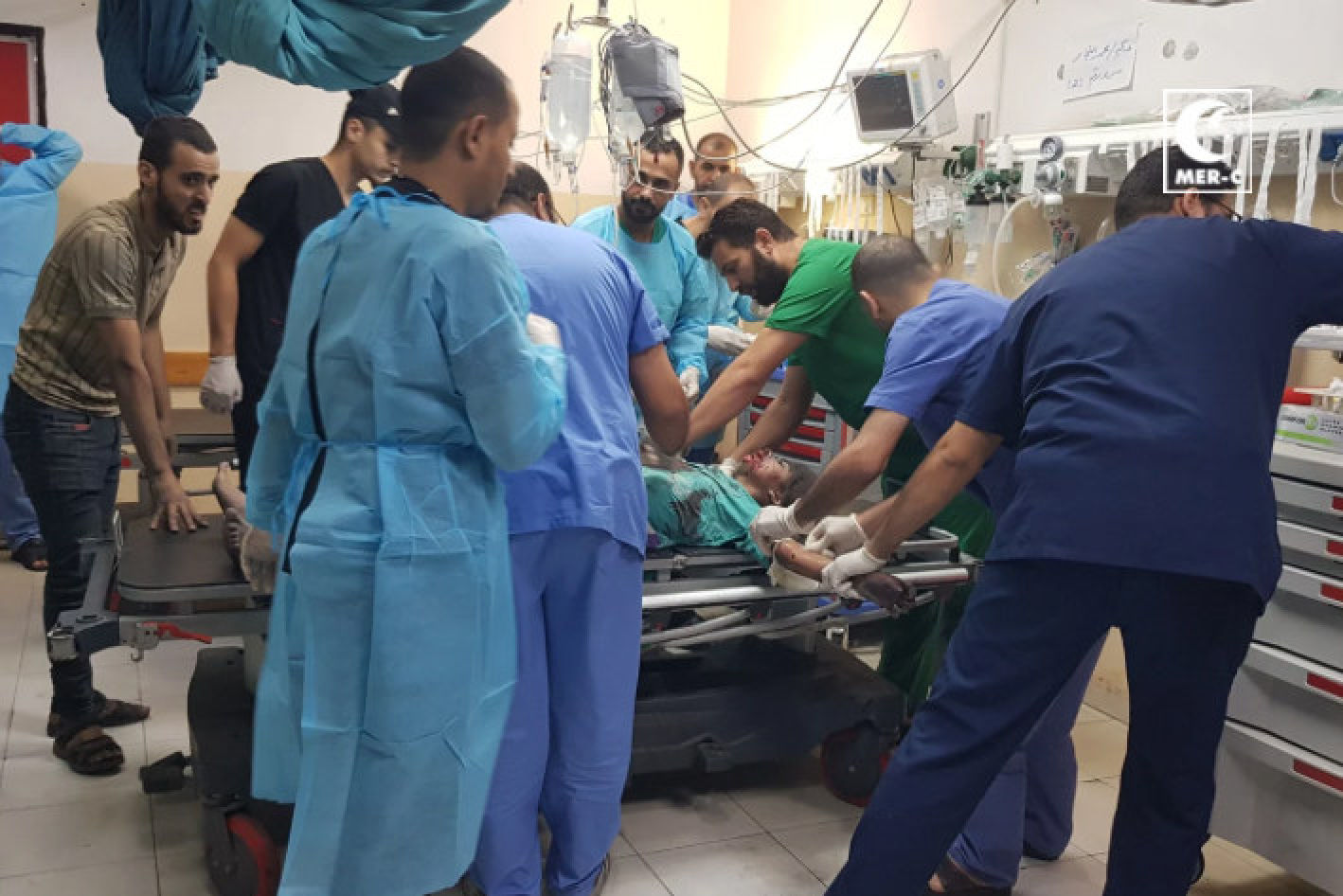 Currently, there are 300 personnel at the hospital, including doctors, healthcare workers and volunteers, according to Mer-C.
At least 8,805 Palestinians have been killed in Israeli attacks in Gaza, including at least 3,195 children, according to Save the Children.
"If it is said that Israel is targeting Hamas, it distorts the facts, it is children and women who are being attacked," Sarbini said.
He pleaded with all countries to press on Israel for a ceasefire, "so that the humanitarian corridor can run well and food shipments and others can enter Gaza without any interference from Israeli attacks."
As money transfers are still "blocked" in the Gaza Strip, the Indonesian volunteers rely on "their good relationships" with food and medicine suppliers to ensure that the hospital can remain operational amid the war, according to Sarbini.
Mer-C plans to send a small team of volunteers to Egypt to bring humanitarian aid into Gaza and has asked the Indonesian embassy in Egypt and the foreign ministry in Jakarta to help speed up the process.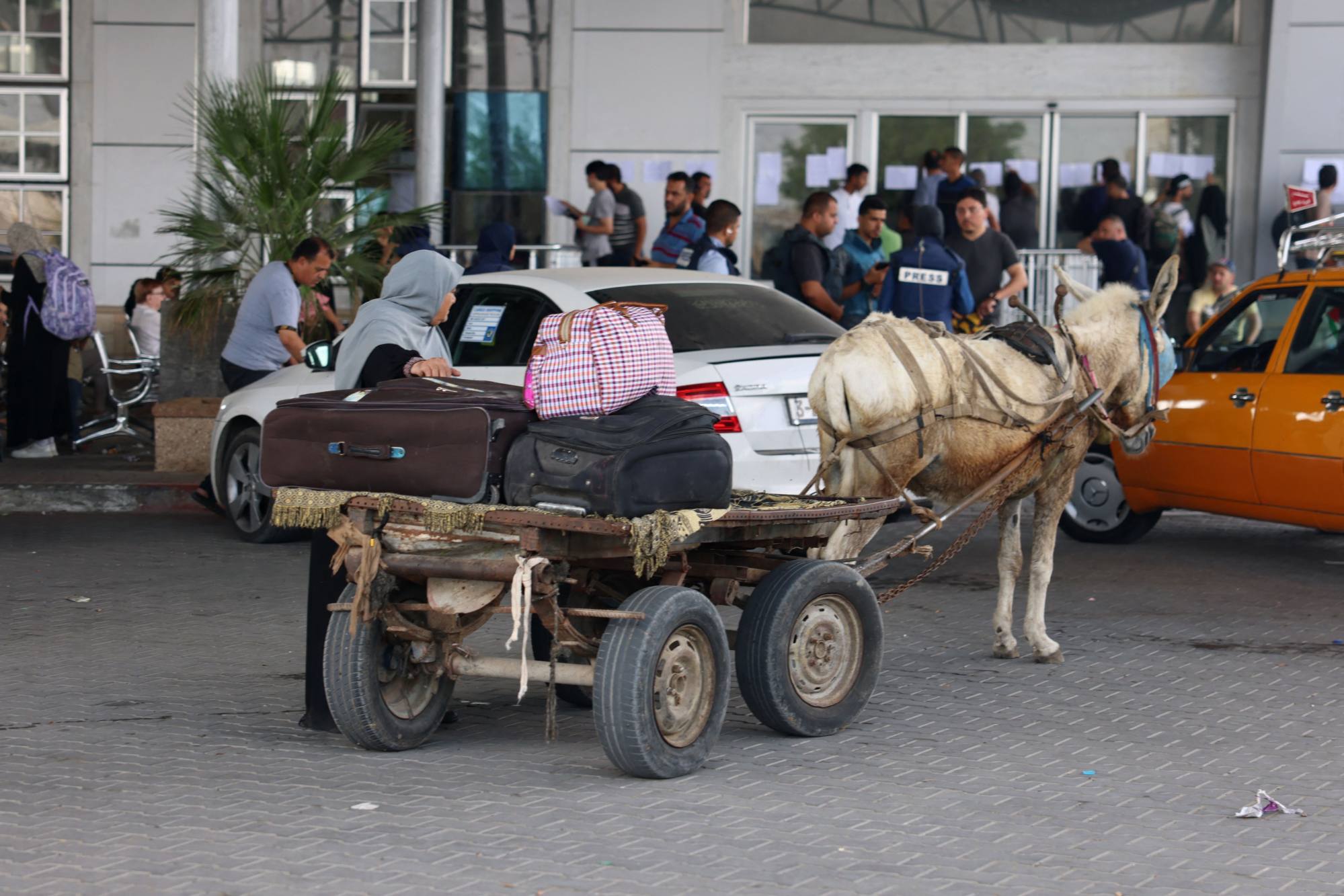 On Wednesday, Rafah city on the border of Egypt and Gaza was opened for the first time since the war broke out, with the World Health Organization saying that at least 81 critically ill patients had been evacuated to Egypt.
Foreign Minister Retno Marsudi said on Wednesday that Indonesia would deliver humanitarian aid to Gaza this weekend, and was preparing to evacuate seven Indonesians in Gaza to Egypt "gradually and with safety in mind".
"We have moved our team from Cairo to Rafah. Now we just have to see what will happens in Gaza," Retno said.
According to the foreign ministry, there are 45 Indonesians in the Palestinian territories, 10 in Gaza and 35 in the occupied West Bank. The three Mer-C volunteers in Gaza, including Fikri, have opted to stay, the ministry said.