Cooperation
Hong Kong National Day fireworks back with bang as pyrotechnics firm promises HK$18 million spectacular after 5-year break
Hong Kong's HK$18 million (US$2.3 million) National Day fireworks extravaganza, the first in five years, will feature an unprecedented array of nine Victoria Harbour launch points, despite staffing problems and a tight deadline.
Organisers on Friday said the 23-minute display would portray eight scenes designed to boost hope and happiness in the city and mainland China, and use about 32,000 individual fireworks to showcase the government's drive to kick-start the nighttime economy.
"In addition to sharing joy, the show provides support to the government's 'Night Vibes Hong Kong' campaign, stimulating the night economy while injecting an exuberant jolt of vitality into the community to reinforce Hong Kong's status as an international events capital," said Susanna Hui Hon-ling, group managing director of telecommunications firm HKT, a sponsor of the event.
Insurance firm FWD Group is also sponsoring this year's show. The event has not been held since 2019 because of social unrest that year and later due to the coronavirus crisis.
The two companies are controlled by Richard Li Tzar-kai, a son of property tycoon Li Ka-shing.
The fireworks will be launched from three barges and six pontoons moored 350 metres (383 yards) from the Hong Kong Convention and Exhibition Centre in Wan Chai starting at 9pm on October 1.
The show will also feature a synchronised music broadcast from both sides of the harbour to add to the experience.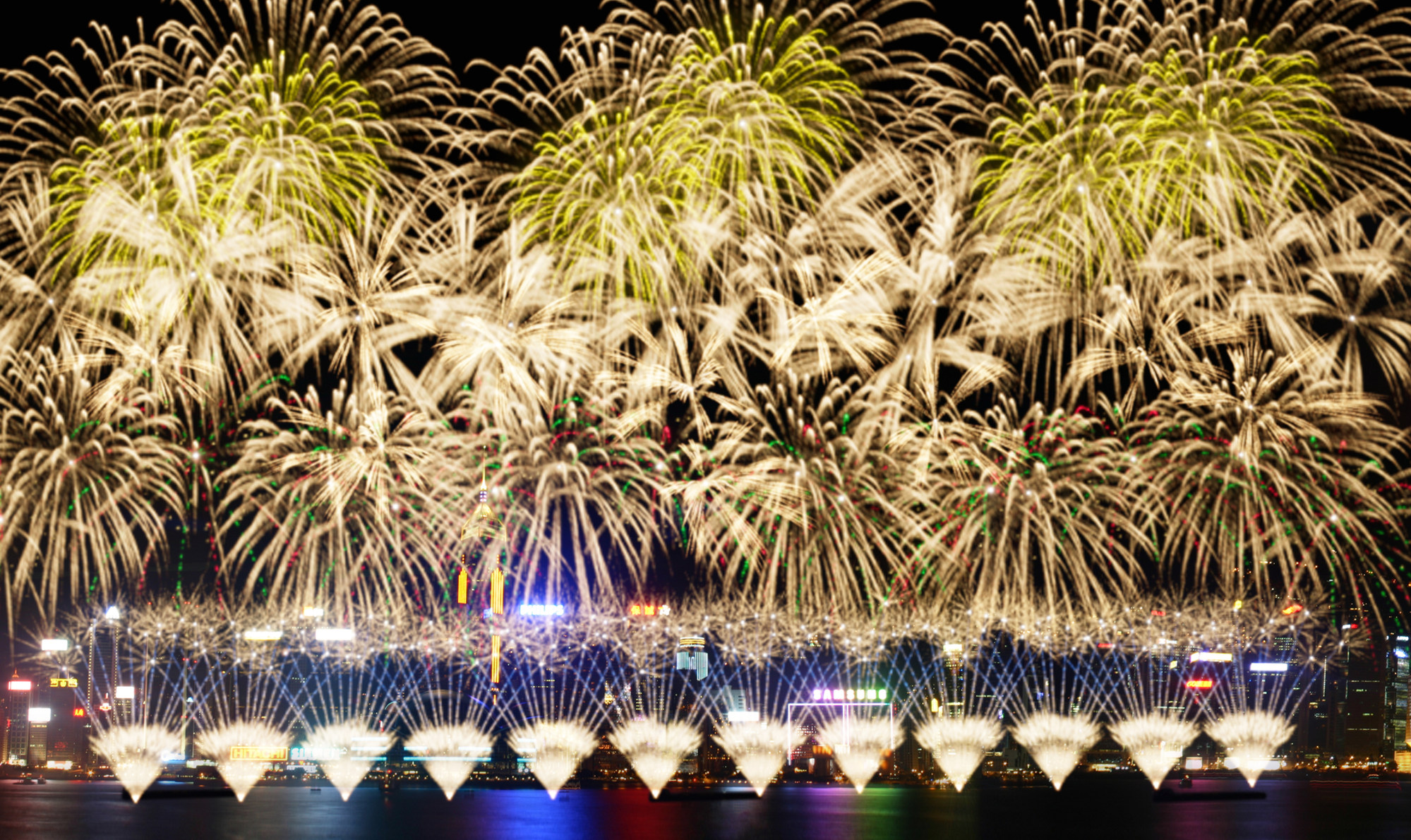 Fireworks designer Wilson Mao Wai-shing, the head of Pyro Magic Multi-media Production, said it was the first time the National Day show would use pontoons as launch pads.
"The three barges can shoot fireworks up as high as 250 metres … the six pontoons can shoot up to 100 metres, providing a layered effect for the show. This will be the most distinct feature," Mao explained.
The display, centred around symbols of joy, hope and prosperity, will feature fireworks in a massive array of designs and colours, from smiley faces to "roaming fireworks", where arcs of light will illuminate the night sky as the fireworks explode.
Mao added that the show would open and close with spectacular air bursts and promised the final 28 seconds would provide a spectacular climax.
But he admitted staffing for the show had been "a challenge", and that some technicians were still taking tests to obtain the licence to work as fireworks crew on the big night.
Mao, however, said he had no doubt he would have enough staff to run the show and that he was confident all the technicians would get their certification in time.
He said his firm had only started preparations last month, after the government announced its campaign to boost the city's economic recovery with nighttime activities.