News
G20 declaration fails to address climate change challenges ahead of key UN conference
The "Global Stocktake" report, a key UN review released last week of countries' efforts to reduce greenhouse gas emissions, said tackling climate change will need a rapid transformation of the way the world lives, works, travels and uses energy. The report is expected to guide decision-making by leaders at the COP28 climate talks in Dubai later this year.
The G20 declaration mentioned emissions worldwide have to fall by at least 43 per cent by 2030 from the levels in 2019 to achieve the key goal under the Paris Agreement of capping global warming at 1.5 degrees Celsius.
A rapid phasing out of financial support for fossil fuels is a critical first step that should have been part of the declaration, Beaton said. G20 countries spent a record US$1.4 trillion on fossil fuels last year, according to a new report by IISD.
Some of the reforms needed to achieve the transition to clean energy are expected at the COP28 conference, analysts said.
While the G20 goal of tripling renewable energy capacity by 2030 is a positive development, "this remains very much an aspirational goal, with no clear plan for either implementation or accountability," said Beaton, adding that the G20 has to take the lead given the economic clout of its members.
"The boldest, fastest action should be from the G20's highest per-capita income members, given their historical responsibility for emissions and higher emissions per unit of GDP," Beaton added.
Analysts also point out that G20 members must do more to help poorer countries cope with the impact of climate change such as through financing.
According to a report by US-based Climate Central non-profit organisation, countries with the lowest carbon emissions – typically developing economies – bore the brunt of significantly warmer temperatures from June to August this year due to climate change compared with G20 nations.
A road map to resolve the debt problems of poorer countries and implement reforms of multilateral lending organisations is needed, said Biswajit Dhar, a professor at the Council for Social Development, a Delhi-based research institute. Such measures would be a significant step towards achieving global climate goals but are missing in the G20 declaration.
Poorer countries, particularly African nations, are facing huge debt problems, which have been exacerbated by the
Covid-19 pandemic
and the effects of climate change. "If you are bringing the African nations to the [G20] table, then you should offer something substantive to them," Dhar said.
"The reforms of multilateral banks [such as the
World Bank
] have to be fast-tracked. There is a lot of talk but there is no clarity on how we are going to walk the talk," he added.
Heavily indebted countries typically borrow from individual governments like China and India, institutions such as the World Bank, and private creditors, with the latter two groups accounting for the bulk of the financing, Dhar said.
While the intent to boost renewable energy production is a positive step, analysts said there is a critical need to lower global emissions within the next few years, particularly through capping fossil fuel production.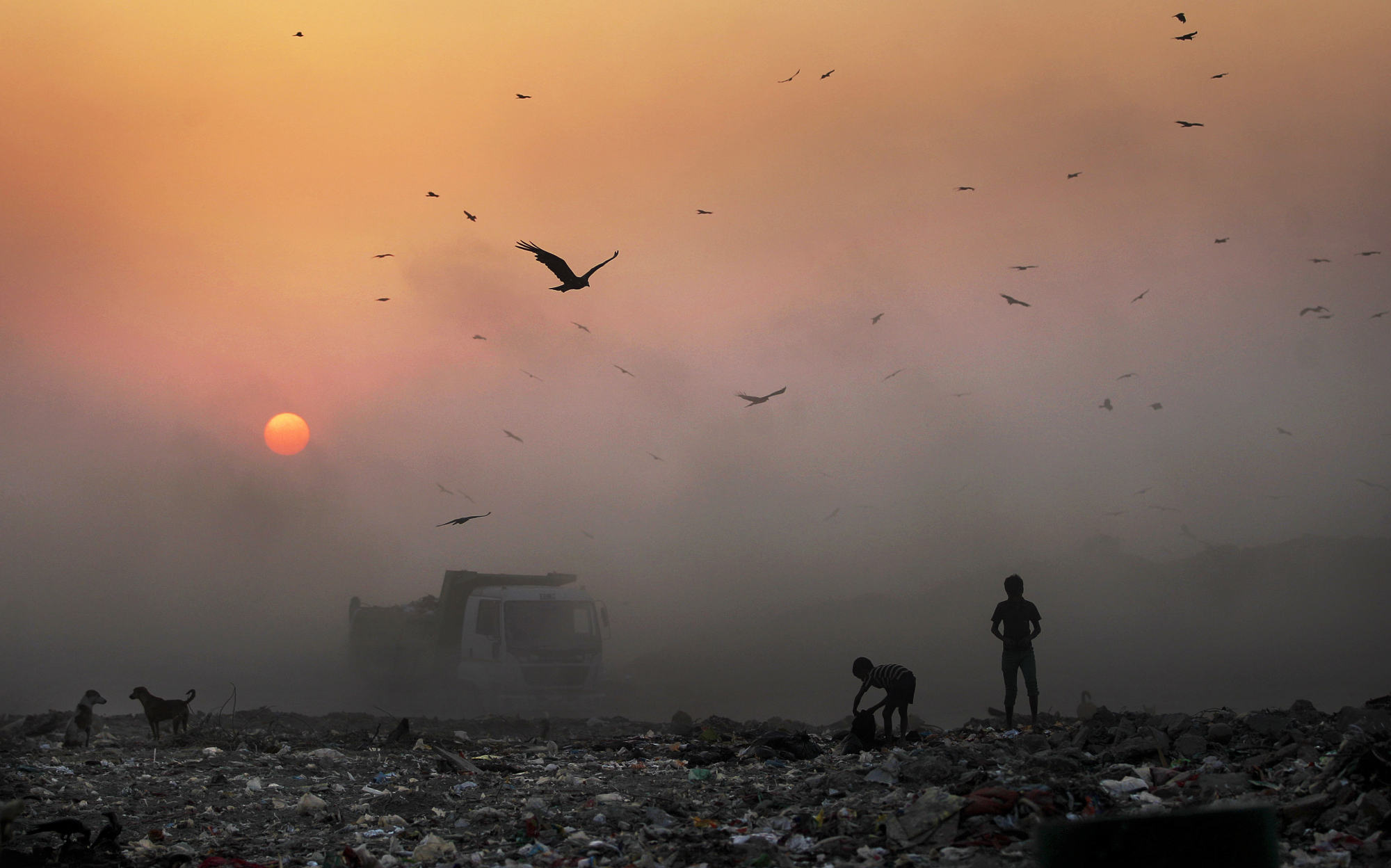 "This means not expanding any coal plants or gas use. It also means not using further oil. This level of ambition, keeping in mind poverty eradication and equity needs, is a real challenge," said Aarti Khosla, director of Climate Trends, an environment consultancy.
While the G20 declaration was a diplomatic victory for India, firm and urgent steps are required to tackle global climate change, Khosla said.
"Unless those able to act can act fastest, and others make real commitments to act coming out of their comfort zones, planetary warming will not be tackled and impacts and disasters will mount at a pace the world has not witnessed before," she added.