News
India's Modi questioned over Adani Group's use of 'opaque funds', ahead of G20 meeting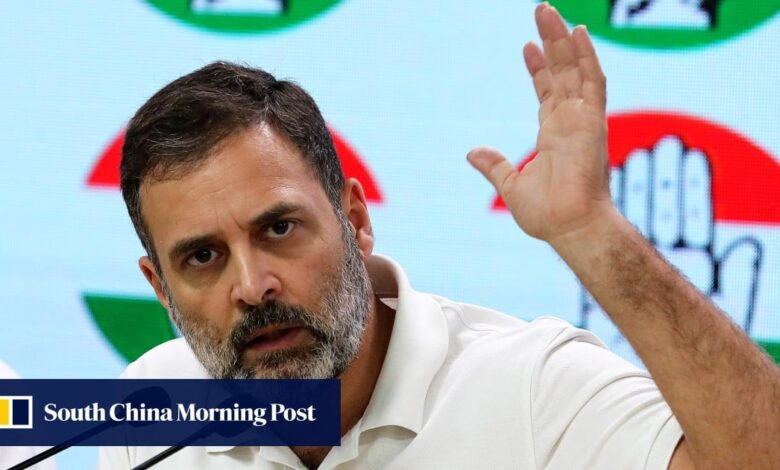 India's main opposition Congress Party leader Rahul Gandhi attacked
Prime Minister Narendra Modi
late on Thursday after an investigative report said the
Adani Group
conglomerate, perceived to be close to the ruling Bharatiya Janata Party
(
BJP), used "opaque funds" to invest millions of dollars in the publicly-traded shares of its own companies through offshore structures.
Gandhi spoke out to the media on the day
an alliance of opposition parties
met to finalise a platform to challenge the BJP in next year's general election. His criticism came days before New Delhi hosts a
G20 summit
, taking place on September 9-10.
The report was published on Thursday by the Organised Crime and Corruption Reporting Project (OCCRP), a global network of investigative journalists. The findings were reported by Britain's Guardian and Financial Times newspapers.
The Adani Group has denied the journalists' allegations, which point to two investors, from Dubai and Taiwan, allegedly buying and selling stocks on the firm's behalf.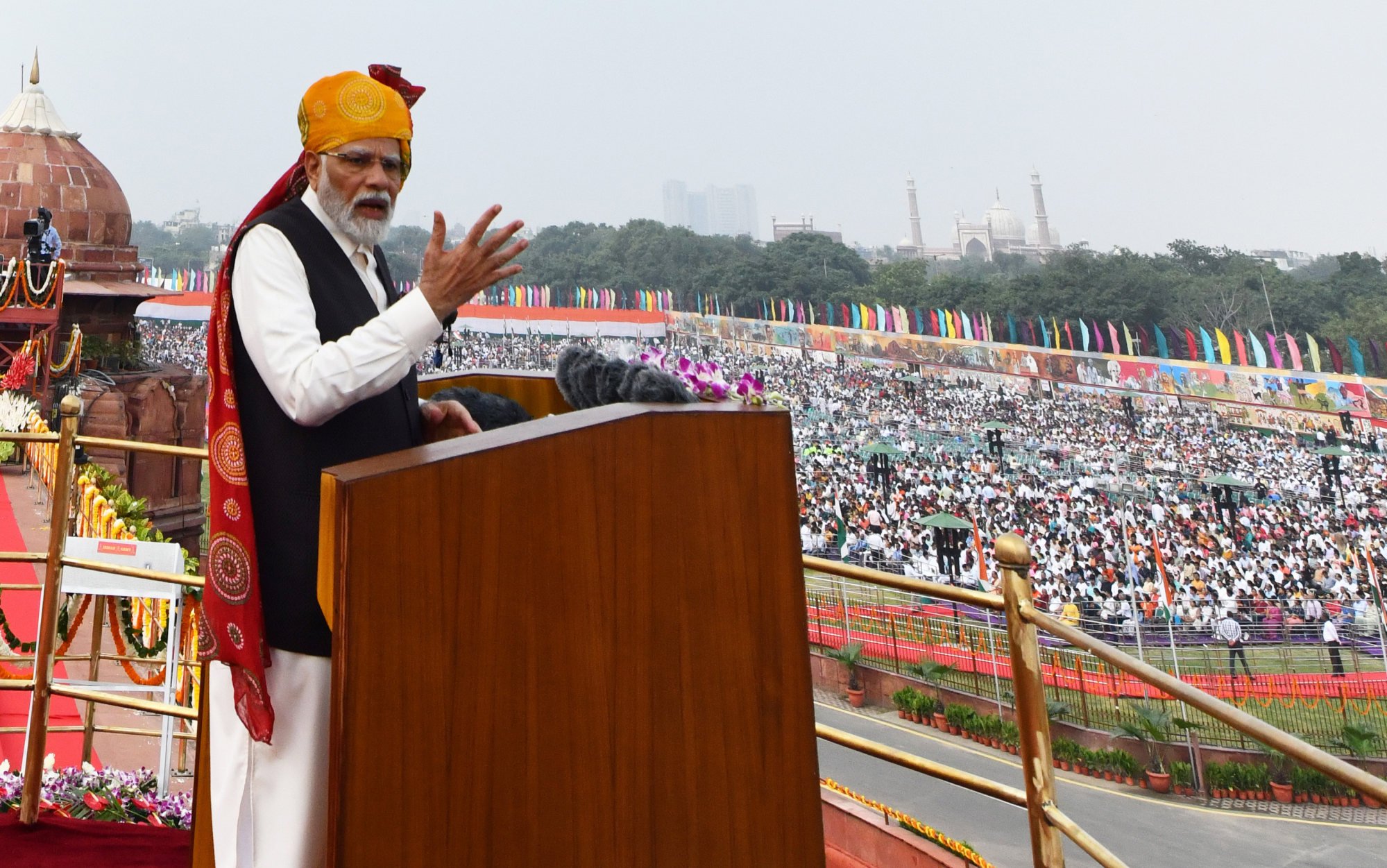 Gandhi said more than US$1 billion dollars had left India and "circulated" around the world, including Mauritius, before being returned. "The first question is, whose money is it? Is it Adani's money or someone else's?"
The second question, he said, was why "two foreign nationals know the valuation of a company that controls almost all of India's infrastructure".
"The leaders of G20 will be coming here and the question that they will be asking is what is this special company," Gandhi added. "I think it is very important that the prime minister of India clears his name."
A BJP spokesman said that there was no basis to Thursday's allegations by the opposition, while the government announced that it would hold a special five-day session of parliament from September 18, for which the agenda has not been announced.
The opposition alliance started three-day talks on Thursday to discuss the nuts and bolts of a common programme for 26 regional parties along with the main opposition Congress Party. The collaborators have dubbed themselves 'India' – the Indian National Developmental Inclusive Alliance.
The country's parliament has two houses: the Lok Sabha and the Rajya Sabha. The Rajya Sabha – the upper house – has 245 seats, chosen not by the people but by their representatives. Twelve are chosen by India's president. The Lok Sabha – the lower house – has 543 elected seats, and any party or coalition needs at least 272 MPs to form a government.
The India opposition alliance is aiming to have a single candidate in 450 lower house seats who will take on the BJP nominees in one-on-one contests, which is likely to significantly increase their chances of winning.
In past elections, multiple opposition parties fighting against the BJP have cut into each other's share of votes, analysts say.
The general elections are expected to take place over April to May. Before then, state elections in Madhya Pradesh, Chhattisgarh, Telangana, Rajasthan and Mizoram are due to be held over November to December this year.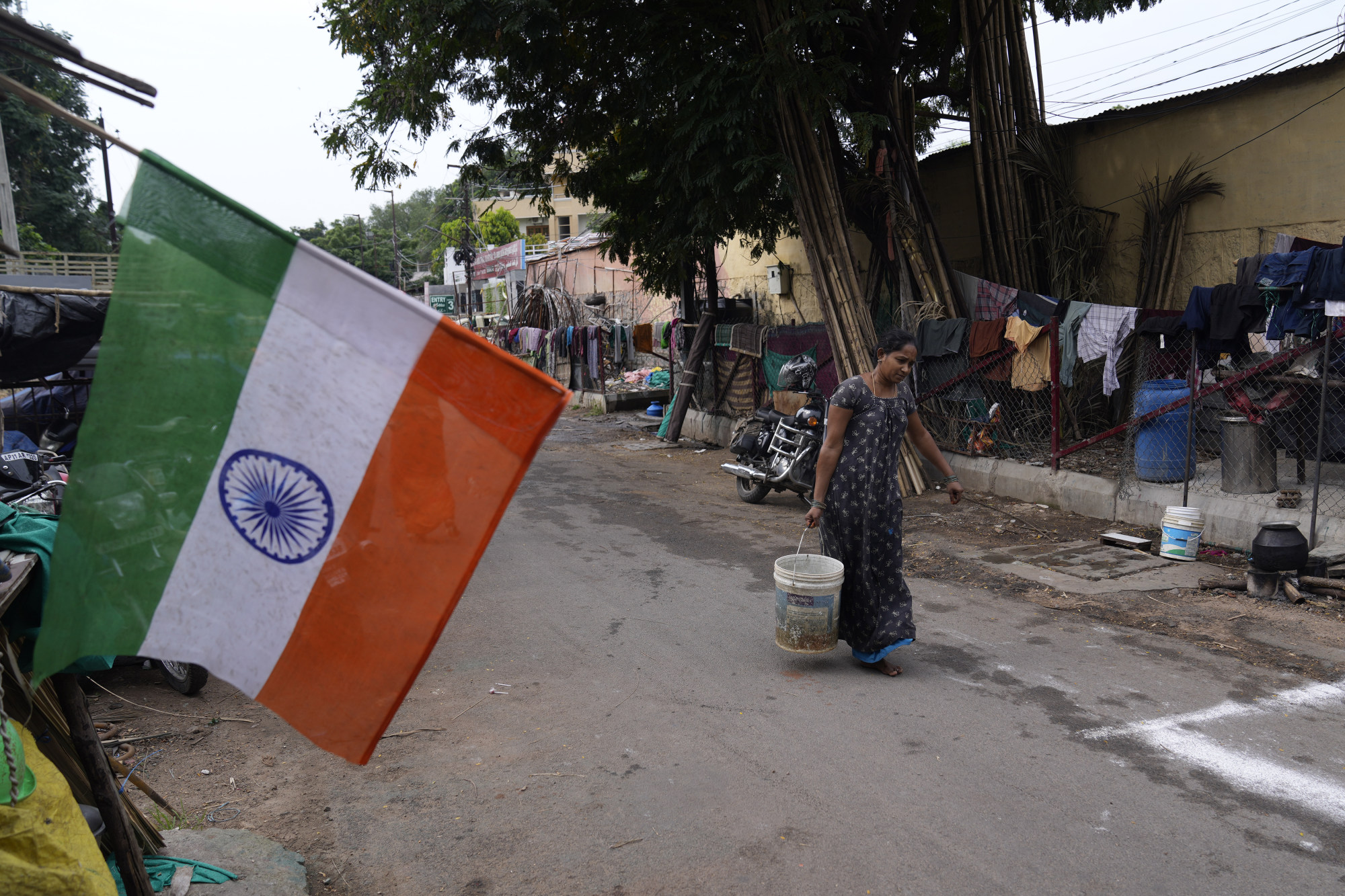 "Even if there is a broad consensus on 400 seats [for the lower house next year], it will be very good" for the opposition alliance, said Rashid Kidwai, a political analyst and visiting fellow with the Delhi-based Observer Research Foundation think tank.
India's fragmented opposition did not have an alliance in the last two general elections, in 2019 and 2014.
Narendra Modi, in his Independence Day speech on August 15, "sounded a bit insecure, the way he said he would be back in power next year, almost as though he was convincing voters that they had no option", said Smita Gupta, an independent political commentator.
Mammoth task
Yet the opposition parties seem to have their work cut out. An August 30 survey by the US-based Pew Research Centre showed that about 80 per cent of Indians have a favourable view of Modi and around seven in 10 believe their country has recently become more influential.
Gupta said there was infighting in the ruling BJP in some states, although ultimately it was likely to be sorted out. "It's not that people are leaving the party and going elsewhere in large numbers," she said.
The opposition alliance has not named its prime ministerial candidate to take on Modi.
"The BJP's biggest card is that it can say we have a leader who can promise you stability. That is going to be a key factor in the BJP's campaign," said Gupta, adding that the alliance "has to think of an intelligent way of answering that question".
Analysts also say the opposition must steer away from discussions about Modi because of his immense popularity, and focus on national issues.
"If the India alliance wins in the [general] election, they will come up with a leader … Modi, on his part, wants the elections to be centred around him," said Gupta.
That is why Modi has played up India's G20 presidency and last week's successful moon mission and taken credit, although the accolades belong to the Indian Space Research Organisation and the G20 presidency happens by rotation, she added.
Kidwai said that ruling parties had generally benefited from milestone events like the moon mission, but opposition parties needed to be quicker on the uptake.
"There should have been a structured response (from the opposition alliance), but people spoke in different voices," he said, adding that the public "want to be doubly sure of what the India alliance is" and whether it was "just an opportunistic group".
The uncoordinated actions of the different party leaders within the alliance were not a cause for alarm, Kidwai added, as the group was still in a building phase.
The fact that "there is no disunity in the alliance is a sign of good progress", he said.